Less than 10 days into his first term as mayor of New York City, Bill de Blasio has made his first MAJOR flub. Move over, Bridgegate. New York City has a real scandal on its hands: Forkgate.
SCANDAL! SCANDOLA! NYC MAYOR de BLASIO EATS PIZZA WITH KNIFE AND FORK! DETAILS EMERGING! pic.twitter.com/HmwM8iIoOS

— Josh Robin (@joshrobin) January 10, 2014
As we all know, there's only one way to eat a slice of pizza in New York. De Blasio-- a Boston-born Sandinista supporter who honeymooned in Cuba-- must have forgotten. Halfway through defacing the perfectly good slice of 'za, the mayor remembered where he was:
Pizza-gate update. BdB eats half slice at SI's Goodfellas pizzeria w/fork; half w hand. Acceptable, friends? #SCANDALO

— Josh Robin (@joshrobin) January 10, 2014
But then forgot again:
Back to fork! Pizza on the Rock pic.twitter.com/kH3IlqS0hm

— Gloria Pazmino (@GloriaPazmino) January 10, 2014
Forkgate, alternately known as pizzagate, puts de Blasio in poor company. The unholy duo of Donald Trump and Sarah Palin once dined at a midtown pizzeria, where they too used utensils.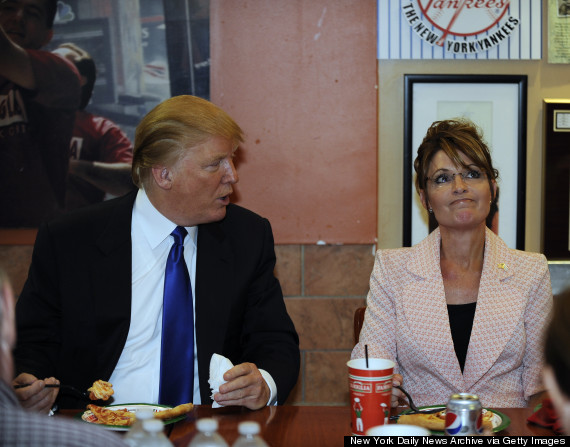 On Friday afternoon, de Blasio responded to the growing scandal, blaming his Italian ancestry.
Update: DeBlasio argues he's just being authentic, says he picked up pizza-with-utensils habit while visiting Italy, "my ancestral homeland"

— Mike Grynbaum (@grynbaum) January 10, 2014
And was sure to give a shout-out to the scene of the crime, Goodfellas Pizza on Staten Island.
Staten Island's Goodfellas Pizza -- good however you slice it. pic.twitter.com/MxKhHaf1ID

— Bill de Blasio (@BilldeBlasio) January 10, 2014
It's unclear at this time if the mayor also eats Snickers bars with a knife and fork.