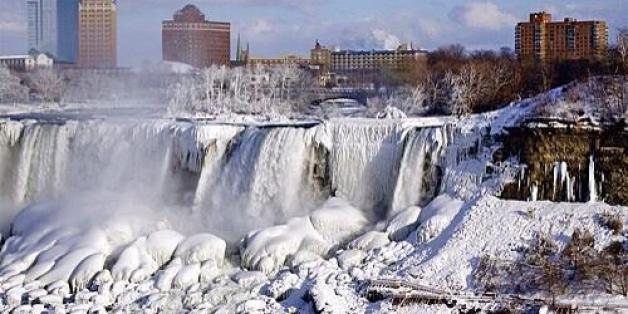 As temperatures around the U.S. dipped into the "it's ridiculously cold" zone, stunning wintery photographs began popping up around the Internet. A few even showed a completely frozen-over Niagara Falls. But while these pics make the icy falls look absolutely beautiful, some of the most dramatic images being circulated are not current. In fact, despite the extreme cold, the falls never froze completely solid this week.
BuzzFeed notes that a few of these photos first showed up online years ago, like this gorgeous image (below), which was originally uploaded to photo-sharing site Flikr back in 2007:
Frozen Beauty. Niagara Falls today! pic.twitter.com/ubiYFPq1xv

— GaryB (@GaryB0718) January 8, 2014
Similarly, this scenic shot was first posted in 2012, per BuzzFeed:
Niagara Falls in winter, US/Canada border #PolarVortex #ChiBeria pic.twitter.com/s3P0Iea0xS

— Google Earth Pics (@GoogleEarthPics) January 7, 2014
According to Yahoo! News this is not the first time people have raised questions about the veracity of Niagara Falls photos. Experts still question the authenticity of some famous winter photos taken in the the early- and mid-1900s and archived at Niagara Falls Public Library.
But while the 167-foot Niagra Falls may not have frozen completely solid during this recent cold snap, the landmark did partially freeze, resulting in some genuinely spectacular pics.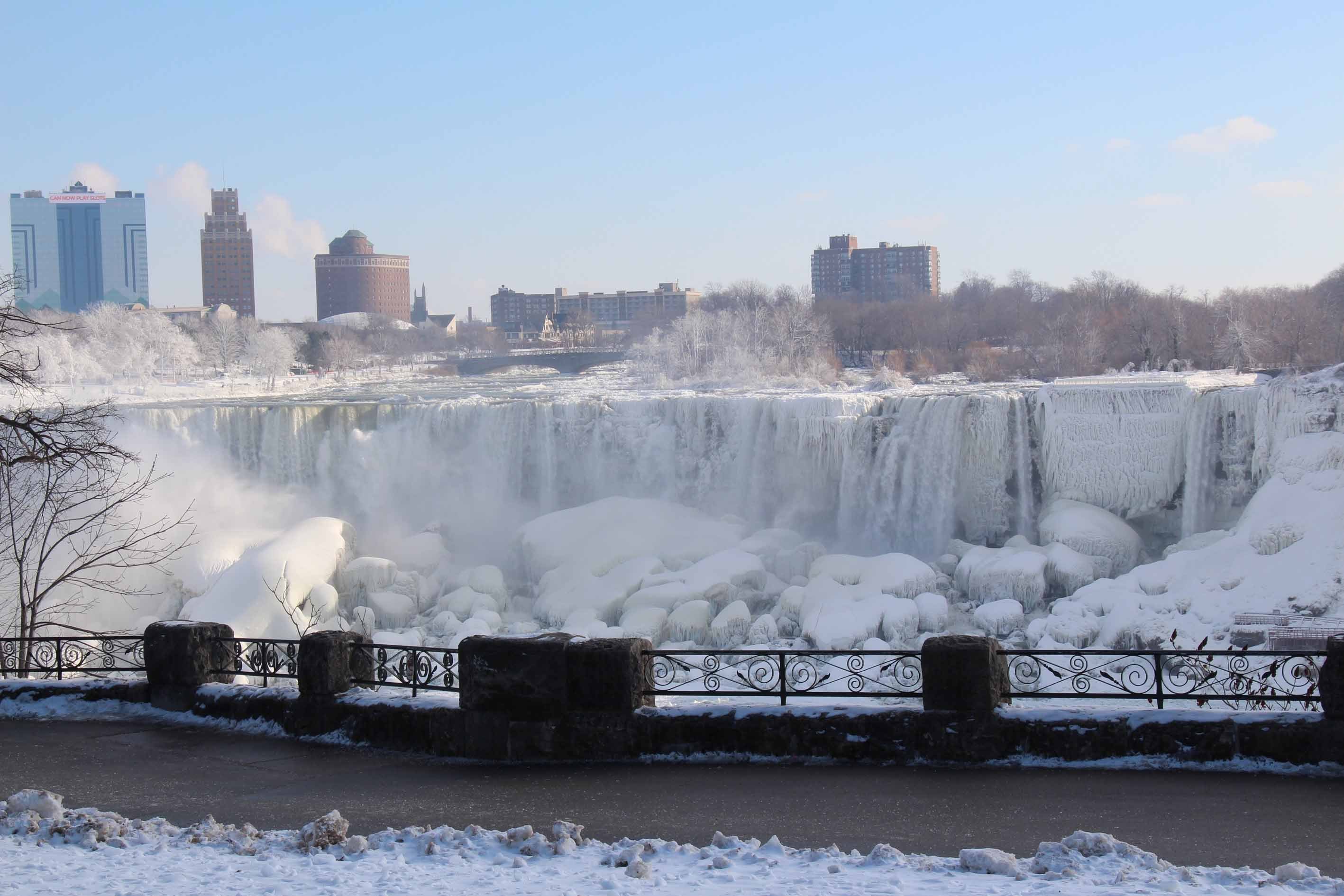 This photo of Niagara Falls partially frozen over was taken on January 9, 2014.
Reuters photographer Aaron Harris also took a series of particularly lovely shots of the icy landmark on Wednesday. You can view his pics over at Business Insider.

BEFORE YOU GO
PHOTO GALLERY
January Snowstorm And Cold Spell