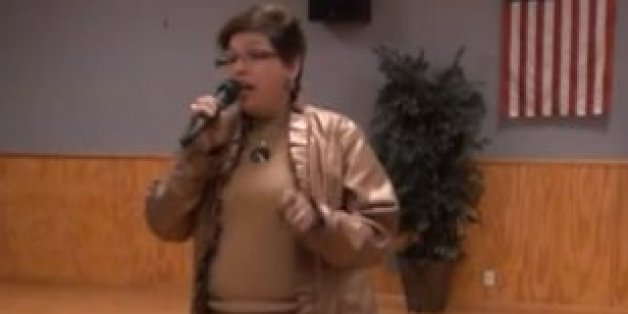 A Republican candidate for the Texas State Board of Education (SBOE) has been gaining attention for her remarks at a forum in Fort Worth on Monday.
During the meeting, Lady Theresa Thombs accused fellow candidate Eric Mahroum of once falling behind on his child support payments and called Republican incumbent Patricia Hardy a "lifelong Democrat." When speaking of CSCOPE, a curriculum system that has been widely used in districts around Texas, Thombs said the state was using "tax dollars to brainwash your children into socialist issues and ideas, and it is time for it to stop."
However, her arguably most controversial remarks came when she was speaking of science education and said, "We know we didn't come from monkeys," according to the Dallas Observer.
Following the forum, Thombs took to Twitter and sparred with critics. In several tweets she referenced her Christian faith.
@Kiawya embarrassment because I stand for the truth? Voters will decide if moral values matter. It is time for Christians to take a stand

— Lady Theresa Thombs (@ladythombsdj) January 9, 2014
The issue of evolution is often a flashpoint in Texas education. The current chair of the SBOE, Barbara Cargill, has a history of supporting creationism in the classroom. Additionally, all the Republican candidates for the state's lieutenant governor position have said they think creationism should be taught in public schools.
BEFORE YOU GO
PHOTO GALLERY
14 Outrageous Statements About The Common Core Standards