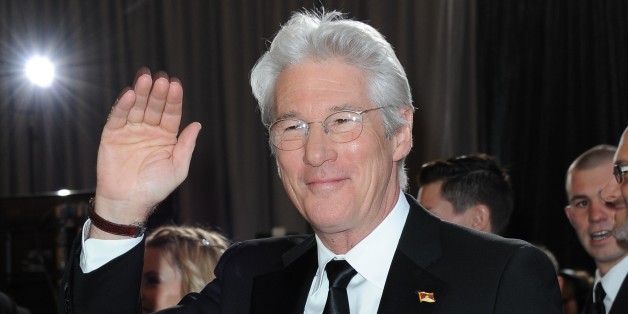 The Best Exotic Marigold Hotel for the Elderly and Beautiful is open for business again, and this time it will feature a few new guests. Richard Gere, David Strathairn and Tamsin Greig ("Episodes") have officially checked into "The Best Exotic Marigold Hotel 2," which Fox Searchlight Pictures reveals has started filming in India.
Gere and the others join returning stars Judi Dench, Maggie Smith, Bill Nighy, Penelope Wilton, Dev Patel, Celia Imrie and Ronald Pickup for the sequel. In it, Sonny (Patel) is overwhelmed by the hotel's expansion, while Evelyn and Douglas (Dench and Nighy, respectively) explore their new relationship and Madge (Imrie) must choose between two eligible bachelors. All the while, crotchety Muriel (Smith) proves to be everyone's confidant in her role as co-manager of the hotel. Everything is further complicated by the arrival of Guy (Gere) and Lavinia (Greig), who must adapt to the hotel's limited vacancy.
No release date is set for "Marigold Hotel 2," which has John Madden ("Shakespeare in Love") returning to the director's chair with another script from Ol Parker ("Imagine Me & You"). It marks the first sequel produced by Fox Searchlight Pictures, which was founded in 1994 and has been responsible for such films as "Boys Don't Cry," "Garden State" and "Slumdog Millionaire."
The first "Marigold Hotel" was a runaway hit in 2012, grossing $137 million worldwide and earning two Golden Globe nominations. It's rare for a prestige film to receive a sequel, but Madden explained in Friday's press release, writing, "This film presented us with an irresistible opportunity: to continue a story we realized we had only just begun. Not to tell the same story again, but to pursue where the lives of these very different characters lead, with an audience which already holds them in great affection."
BEFORE YOU GO
PHOTO GALLERY
Celebrity News & Photos