On this week's worst-dressed list, many stars picked dresses that were all wrong for them. Allison Williams struggled to make a light blue dress sophisticated enough for the red carpet, while Jessica Chastain could have benefited from spending a little more time picking the right shade of yellow for her skin tone.
Though many celebs messed up this week, the worst look belongs to "Big Bang Theory" star Melissa Rauch, who wore an unflattering hot pink gown to the People's Choice Awards.
Check out our picks for worst-dressed of the week and let us know if you agree.
Cate Blanchett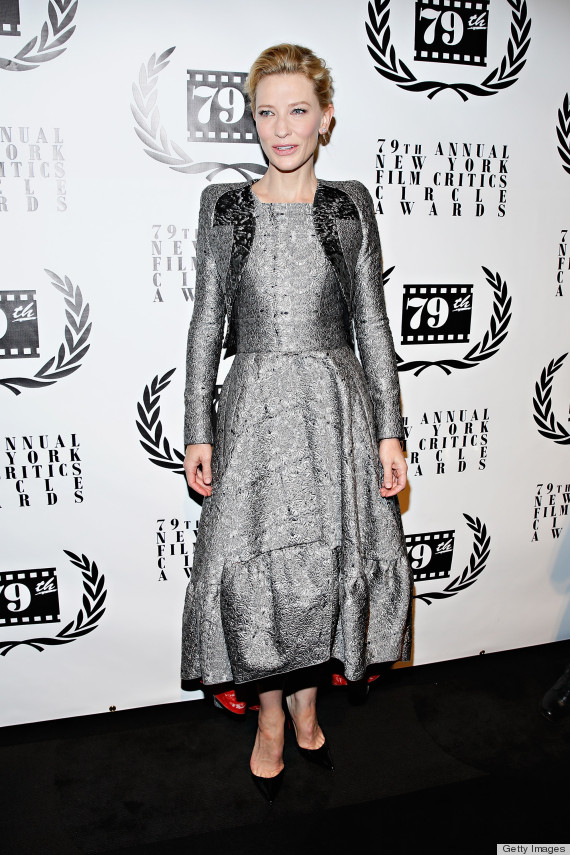 With a few minor tweaks, this dress could have been a home run. The silver frock paired with the matching jacket is a little much; we wish Blanchett had opted for a topper in a different color or texture. Red shoes would have also been nice to bring out the bold lining on the inside of her dress.
Jessica Chastain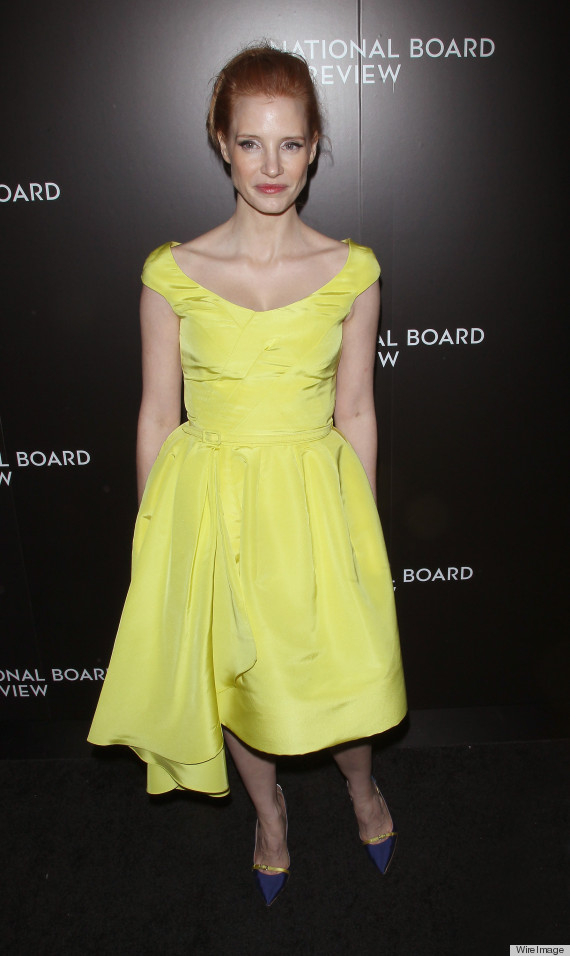 The color of Chastain's dress is simply unflattering. It's too bright and isn't quite the right shade of yellow for her milky complexion. Plus, the shape and the fit of the dress aren't helping matters.
Kristen Wiig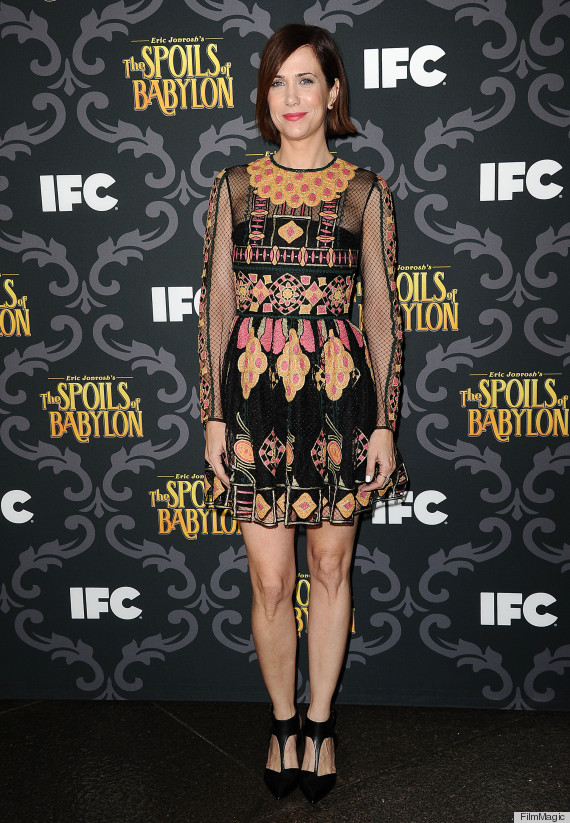 Wiig is usually someone we look to for fashion inspiration, but not this week. The comedian chose a dress that was too busy -- between the loud pattern, sheer sleeves and T-strap shoes, we weren't sure where to look first.
Lindsay Lohan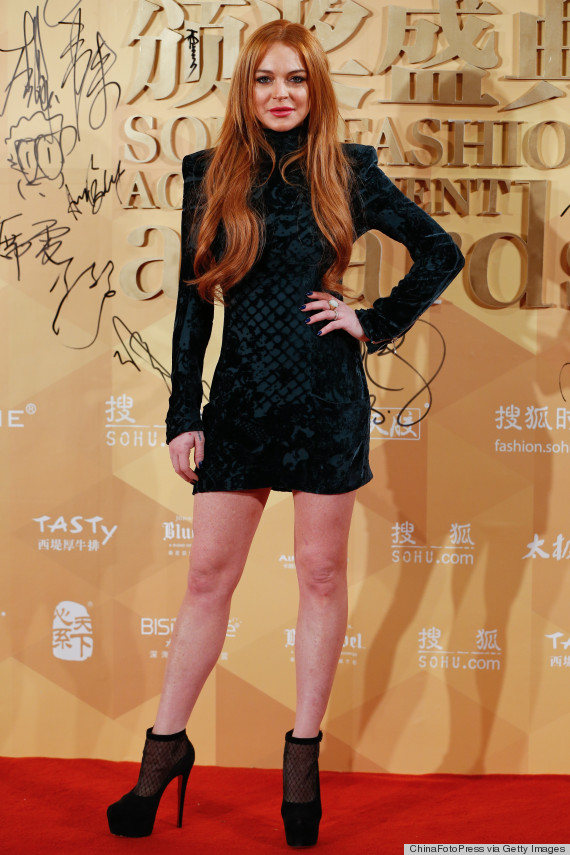 This fashion-forward dress is pretty spectacular, but Lohan just fades into the background. The short hemline begs for lower heels, as the ones she's wearing are far too sexy. A pair of tights could have also worked to break up all the exposed leg (and maybe keep her warm).
Allison Williams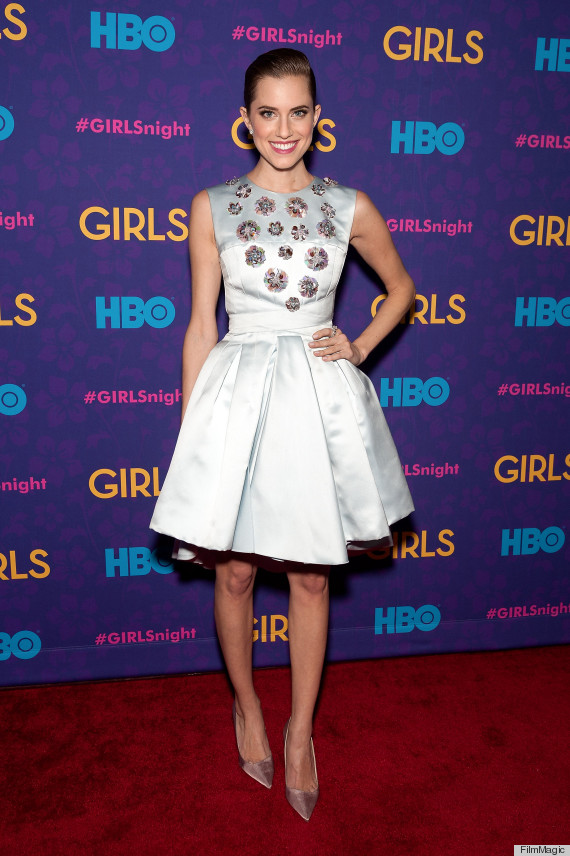 Williams' pale blue dress is pretty, but the floral appliqués and silhouette aren't quite right for the "Girls" actress. This sweet frock would have been much better on a younger star.
Lea Seydoux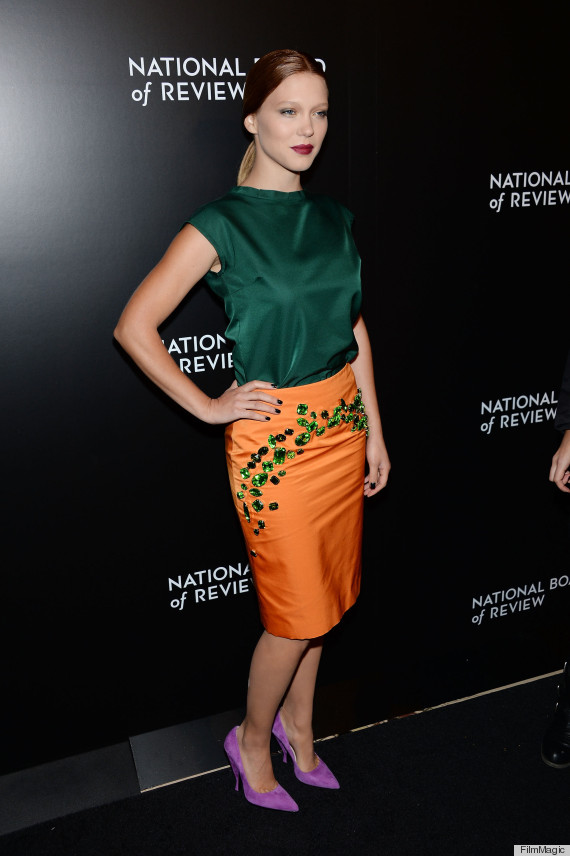 It's nice to see color on the red carpet, but not when it looks like this. The hunter green, orange and lavender clash (in a bad way), while her silk top, bedazzled skirt and suede shoes just make for an even more confusing look.
Marisa Tomei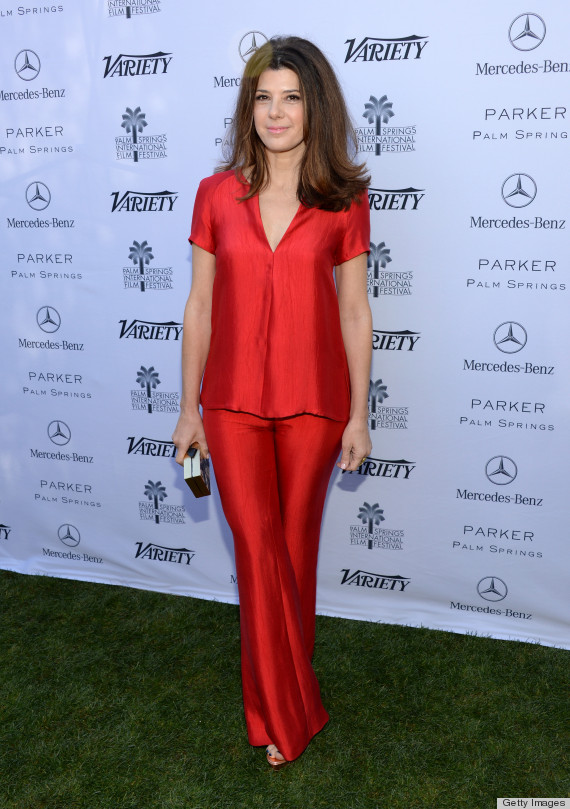 We're all about the pajama trend, but when wearing the fad on the red carpet, you need to be extra careful. A statement necklace, bolder lip color and styled hairdo would have made it clear that Tomei didn't just roll out of bed.
Ashley Roberts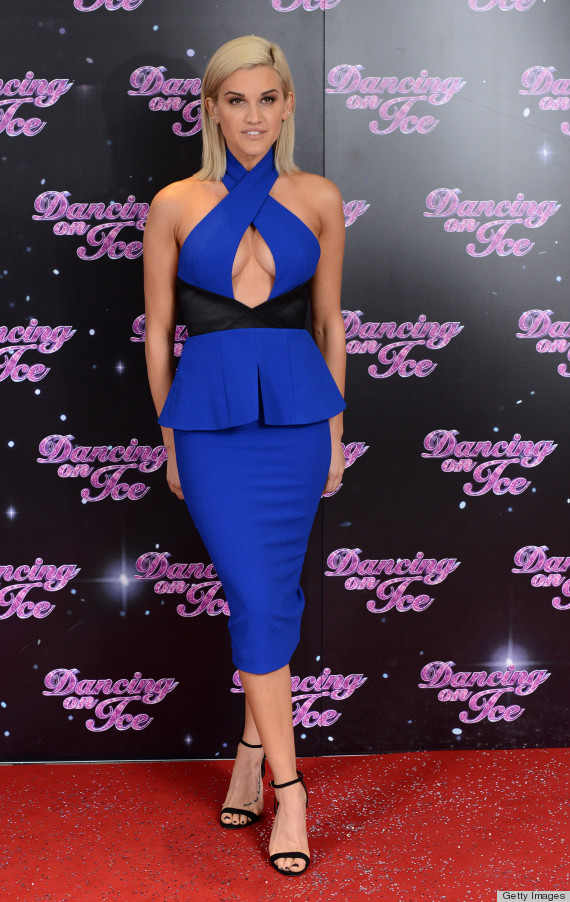 This is way too much cleavage for the red carpet, it's distracting for an otherwise pretty dress.
Heidi Klum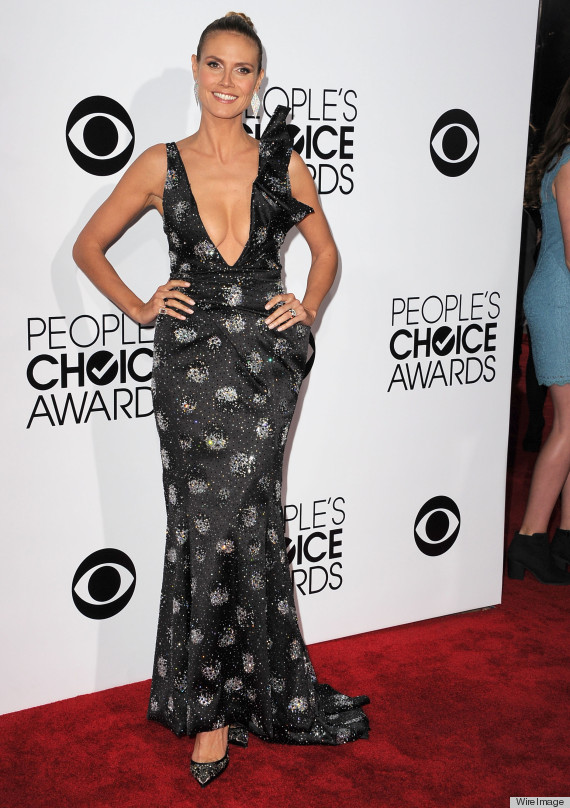 This is another case of too much skin on the red carpet -- a plunging neckline like this doesn't work on women with bigger breasts. Also the shoulder detail is a little bizarre and competes with the sparkle and print on her gown.
Melissa Rauch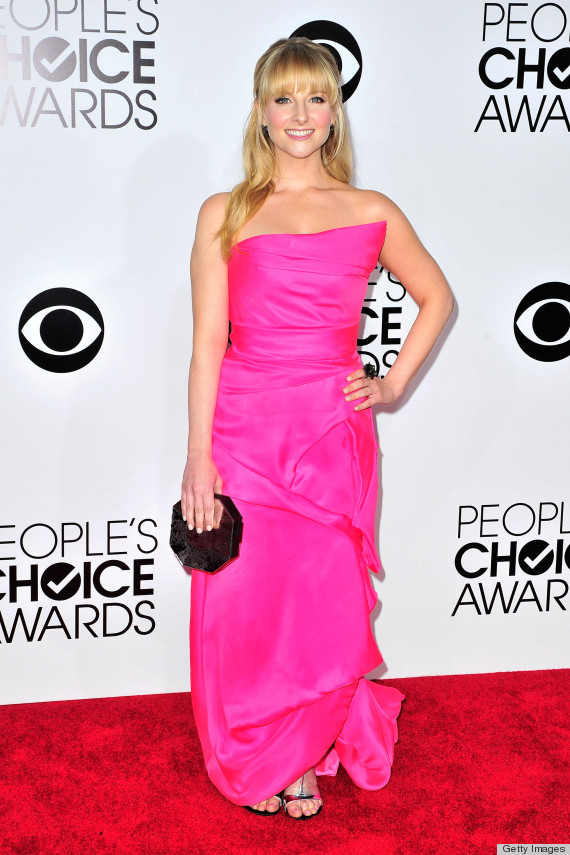 It looks like "The Big Bang Theory" star wrapped pink bed sheets around herself. Her gown skews '90s prom and that head-to-toe color is blinding.
More stars who missed the mark:
PHOTO GALLERY
Worst-Dressed List: Fall 2013
Want more? Be sure to check out HuffPost Style on Twitter, Facebook, Tumblr, Pinterest and Instagram at @HuffPostStyle.