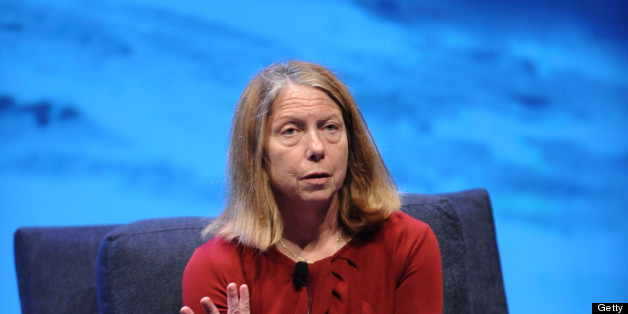 Executive editor Jill Abramson dismissed concerns about staff retention at The New York Times in a new interview with public editor Margaret Sullivan.
Talk of a staff "exodus" at the Times reached a fever pitch in November, when media reporter Brian Stelter and political correspondent Matt Bai announced their exits on the same day. They joined the ranks of several other journalists, including statistics whiz Nate Silver who left the paper in 2013.
Prior to taking over at the paper in 2011, Abramson admitted to New York magazine that staff retention was a "challenge" for the newspaper. In her most recent comments on the issue, however, she disputed the notion that the Times is suffering due to the departures.
"The Times is big enough and deep enough that the loss of no one person will have an effect on the quality of the news report," Abramson told Sullivan. Abramson added that she has fought hard against cutbacks, and said that one of her most critical jobs has been to "protect on-the-ground reporting like a fierce lioness."
Staff departures haven't been the only changes at the Times in recent months. Carolyn Ryan recently took over as Washington bureau chief, replacing David Leonhardt. Meanwhile, Leonhardt will lead a new Times project that is said to be intended to rival Silver's Five Thirty Eight blog. The newspaper's other new venture is a morning tipsheet.
The Times also debuted its first website redesign since 2006 this past week. Click over to Sullivan's post for more on Abramson's agenda for the newspaper.
BEFORE YOU GO
PHOTO GALLERY
New York Times