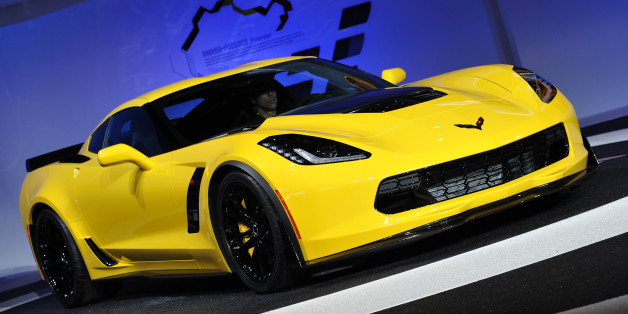 At the North American International Auto Show in Detroit, Chevrolet took the wraps off of the high-performance Corvette Z06 Monday.
Packing 625-horsepower from a supercharged 6.2-liter V8 engine, the 2015 model adds a whopping 120-horsepower over its predecessor. It also adds an available eight-speed automatic transmission, though buyers can still get a traditional stick shift on the new car. Chevy claims that the automatic can upshift more quickly than the dual-clutch transmission offered in the Porsche 911.
Another new addition to the Z06 is the available Z07 performance package. That's right, you can now own a Chevrolet Corvette Z06 Z07. If your head's not spinning yet, know that the Z07 offers additional aerodynamic features, as well as better tires and brakes over non-Z07 equipped Z06s. Chevy says that when equipped with the Z07 package, the 2015 Corvette Z06 is faster around the track than the mighty 638-horsepower Corvette ZR1.
Check out the gallery below to see the all-new 2015 Corvette Z06.
PHOTO GALLERY
2015 Chevrolet Corvette Z06