An Oklahoma man arrested for a traffic violation in Tulsa now faces felony charges for stripping naked in the police station, authorities say.
Anthony Larsen, 24, was in booking Saturday morning on a warrant for improper passing when he was allegedly discovered without clothes and staring at female inmates after being let out of his cell, KRMG reported.
Larsen was allegedly hiding behind a phone in the female booking area, completely nude. Officers were alerted by startled female inmates, according to NewsOn6.
"Ew, he's naked!" a detention officer reported hearing.
Larsen managed to lead police on a short foot chase through the station, according to an arrest report. Police captured him as he darted for the operations desk.
"He made it about 50 feet," Maj. Shannon Clark told the New York Daily News. "It's hard to do something inside a jail."
Larsen is being held on a $5,000 bond. He now faces a felony complaint of indecent exposure, according to KJRH.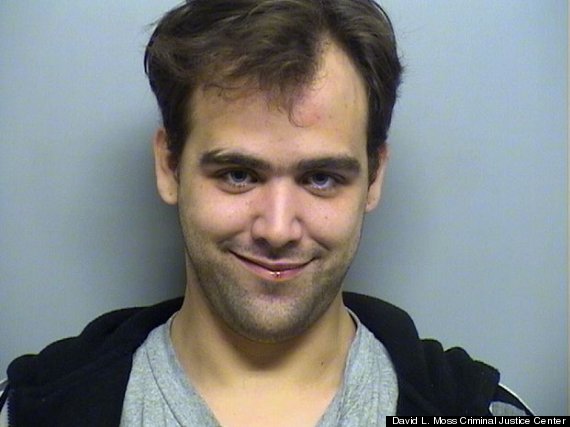 BEFORE YOU GO