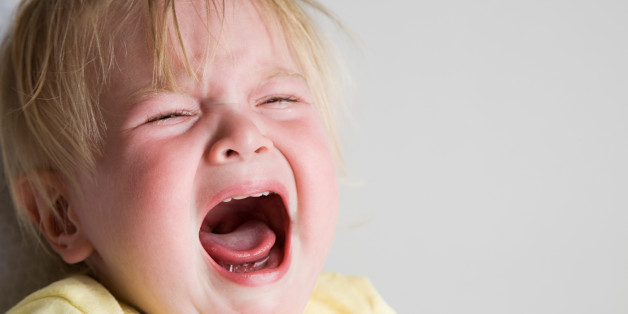 Some Chicago diners' decision to bring their 8-month-old along to one of the nation's most acclaimed restaurants is currently at the center of an uproar.
Alinea chef Grant Achatz tweeted about his restaurant's tiny guest's crying fit on Saturday night, questioning whether he should consider banning babies going forward.
Tbl brings 8mo.Old. It cries. Diners mad. Tell ppl no kids? Subject diners 2crying? Ppl take infants 2 plays? Concerts? Hate saying no,but..

— Grant Achatz (@Gachatz) January 12, 2014
And no, in case you were wondering, Alinea -- Chicago's lone restaurant boasting Michelin's coveted three-star rating -- definitely does not have a kids' menu. Nor high chairs.
Definitely not baby food... @AlineaBaby pic.twitter.com/jQBrp5DwGU

— Grant Achatz (@Gachatz) January 13, 2014
Achatz's tweets prompted a range of responses, some in defense of the baby-toting diners -- whose babysitter possibly canceled at the last minute -- and others backing a baby ban at upscale restaurants like Alinea. Still others question why Achatz would call out his own paying customers on social media.
The dustup also prompted (of course) the creation of an @AlineaBaby Twitter account and one incredible Yelp review (just two stars!).
Alinea, just like Achatz's Next, operates on a ticketing system, so all meals are paid in advance. Its typically high-demand tickets will set you back between $210 and $265 -- plus the cost of drinks, gratuity and tax. Though the tickets are non-refundable, Eater notes the restaurant does allow the tickets to be resold or transferred to others.
Alinea was named among the world's 50 best restaurants this year.
BEFORE YOU GO
PHOTO GALLERY
Kids' First Tastes and Reactions