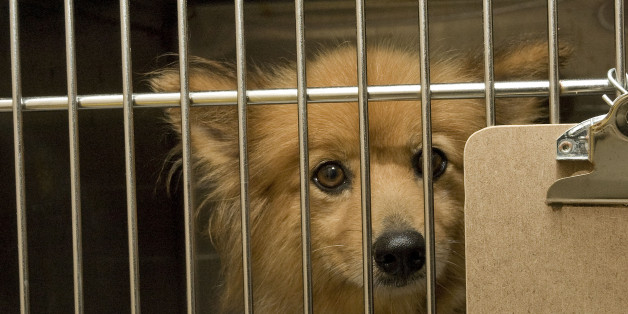 Last Friday marked a big step forward for New York state's animal rights activists, as well as dog-lovers everywhere.
Gov. Andrew M. Cuomo signed a bill that enables local municipalities to enact and enforce their own laws governing commercial dog breeding facilities known as puppy mills -- and to crack down on breeders harder than the state ever has before, according to the Buffalo News.
"Inadequate state resources previously made it impossible to detect unlicensed dog breeders who intentionally avoid regulation by quickly selling dogs online and through private sales," state Sen. Mark Grisanti (R-Buffalo), a co-sponsor of the bill, told the paper.
The new law will give pet dealers greater oversight on the health and safety conditions of their animals, LongIsland.com reports. Local governments can require that pet shops only sell dogs that have been properly raised and do not come from puppy mills.
"This is a good step in the giant undertaking of getting rid of puppy mills, which only produce suffering," said Assemblywoman Linda Rosenthal (D-Manhattan), another sponsor of the bill, according to the New York Daily News
The law comes after years of activists pushing New York state officials toward greater regulation. Among the bill's supporters were the Humane Society of the United States and "Glee" actress Lea Michele, who penned a letter to Cuomo just days before he signed the new law, according to E! Online.
BEFORE YOU GO
PHOTO GALLERY
One-eyed Dachshund Hugs Rescuer