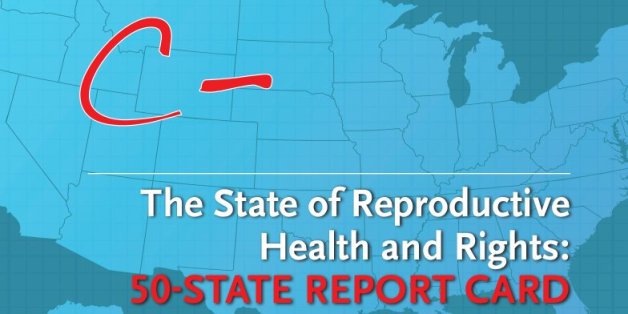 This week, the Population Institute released their annual State of Reproductive Health And Rights report card. And most of America really isn't doing that well.
The country scored a C- overall, which the report attributes to:
A high unintended pregnancy rate (almost half of all pregnancies in the U.S. are unintended)
Funding cuts and other threats to family planning clinics
The fact that gains made in reproductive health "could be reversed if social conservatives prevail in Congress and the state legislatures"
The Population Institute also rated individual states on criteria such as teenage pregnancy rates, sex education programs, access to family-planning and abortion services, implementation of Medicaid expansion under the Affordable Care Act, and access to emergency contraception in emergency rooms. States were given a numerical score out of 100, and assigned a corresponding letter grade.
Here are the four states that deserve gold stars -- and the five worst offenders:
PHOTO GALLERY
State of Reproductive Health And Rights: Gold Stars
PHOTO GALLERY
State of Reproductive Health and Rights: Worst Offenders
Here's hoping we can do better next year.
BEFORE YOU GO
PHOTO GALLERY
10 Must-Know Birth Control Facts