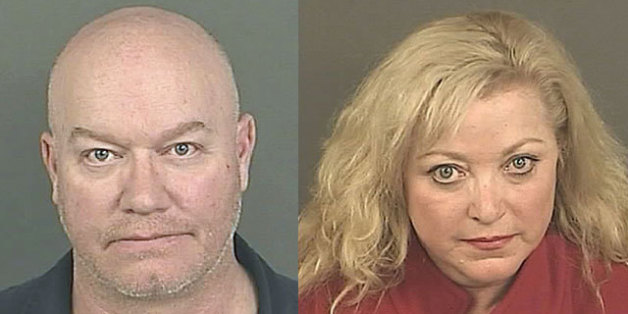 A Denver couple was charged with child abuse after police found a boy with third-degree chemical burns on his genitalia.
Anthony Harrell, 50, and Denise Combs, 57, allegedly left their 15-year-old son's burns -- which may have been caused by exposure to liquid Drano -- untreated for nearly a month. When police met the victim on a welfare check, the skin around his genitalia and stomach was blackened.
The boy had been absent from school since Nov. 20, according to court records obtained by 7NEWS. A teacher called the home and spoke to Combs, who said her son "had an accident" and had burns to his groin, stomach and legs after he'd gotten into chemicals under the sink.
Combs hadn't called the school to report that the victim would be out of school, so the teacher called a child abuse hotline, the Denver Post reports.
Police responded to the home on Dec. 16. Harrell wouldn't let them in, but "escorted the victim out the front door completely naked," 7NEWS reports. A responding officer noticed burns and peeling scabs on the boy's body, and "the skin on the victim's penis and scrotum was still black," according to the arrest affidavit.
The victim told an officer that he was injured before Thanksgiving. Further interviews with Combs and Harrell revealed that the boy had received no treatment other than Neosporin. It's unclear how exactly the boy was burned, but all parties involved said that the injuries came from Drano.
The parents were arrested and charged with felony child abuse.
CORRECTION: A previous iteration of this story misidentified the charge again Anthony Harrell as "animal abuse."
BEFORE YOU GO
PHOTO GALLERY
Questionable Parenting