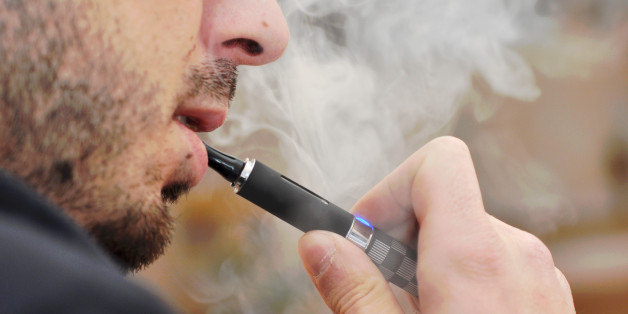 Chicago took a big step toward becoming the next city to ban the smoking of e-cigarettes indoors on Monday.
The City Council's Health and Finance Committees voted overwhelmingly -- 15-5 -- in favor of Mayor Rahm Emanuel's proposal to ban the smoking of e-cigarettes wherever the smoking of regular cigarettes is also banned -- i.e. inside restaurants, bars and other indoor public spaces, according to the Chicago Sun-Times.
The plan also calls for e-cigarettes to only be sold behind the counter, a move Chicago Department of Public Health Commissioner Bechara Choucair has argued will help dissuade more people from buying them. A new Illinois law that went into effect on Jan. 1 already bans the sale of e-cigarettes to minors.
"The government has a duty to protect children from ever picking up a nicotine habit. The preventive action Mayor Emanuel is taking right now is a long-term investment in the health and well-being of Chicago's youth," Choucair wrote in a HuffPost blog last month.
Some aldermen were still against the plan Monday, arguing the evidence is slim that e-cigarettes -- and their associated vapors -- are dangerous to bystanders and that the plan will make it more difficult for smokers who use e-cigarettes to help them quit smoking traditional cigarettes, the Chicago Tribune reports.
The proposal, which would make Chicago the second major city to ban e-cigarettes from being smoked in most public places, will next head to the full City Council. New York City already added e-cigarettes to their public smoking ban last month.
BEFORE YOU GO
PHOTO GALLERY
Natural Ways To Quit Smoking