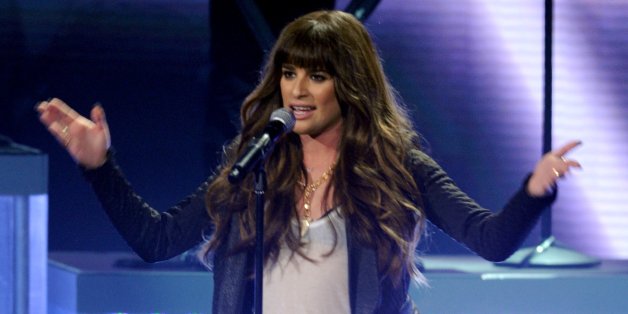 "Why don't you scream a little louder?" Lea Michele begs on the title track from her forthcoming debut album, "Louder." Indeed, we can imagine a VW Jetta full of high school seniors belting out the empowering lyrics in unison as they roar down the highway.
Following "Cannonball" and "Battlefield," Michele has crafted another anthem filled with uplifting sentiments ("Come out of the shadow / Step into the light / This could be the moment / Are you ready to fight?") and general singalongability. (What?) The track is co-written by Colin Munroe (who previously collaborated with Drake and Kendrick Lamar), Jaden Michaels (Carly Rae Jepsen and Naya Rivera) and Anne Preven (Miley Cyrus and Demi Lovato). Listen below.
Michele's album arrives Feb. 28.
BEFORE YOU GO
PHOTO GALLERY
The Beautiful Lea Michele