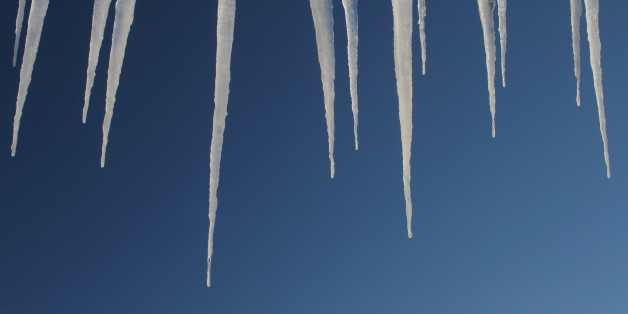 A suburban Chicago man's unconventional method of removing icicles from his house attracted some unwanted attention from a neighbor and, ultimately, police, last Friday.
As United Press International reports, the 80-year-old from St. Charles, Ill. was trying to remove the icicles from the second floor of his home by shooting them down from his bathroom window with a .22-caliber revolver.
A neighbor whose dog was frightened by the gunfire called Kane County police, who responded to the Friday incident and advised the man to try a bullet-free alternative like a broomstick handle instead, the Kane County Chronicle reports.
"He stated that if anybody was hit by the falling round, it would be just like getting hit with a piece of hail," police said, noting the man argued his icicle removal method was safe since he was pointing the shots upward and not at anyone.
According to the police report, the man told law enforcement "he didn't know he couldn't shoot out the window of his residence, and it won't happen again."
Following the police warning, the Sun-Times says the man had not been cited or charged with a crime as of Tuesday morning.
BEFORE YOU GO
PHOTO GALLERY
Chicago Under Ice 2014