A Doberman Pinscher named Diablo is safe thanks to the extraordinary efforts of two firemen in St. Louis.
Stan Baynes and Demetris Alfred, of the St. Louis Fire Department's Rescue Squad 1C, rescued Diablo after the dog fell through ice and into a lake in O'Fallon Park on Sunday afternoon, the St. Louis Post-Dispatch reported. The pup's owner, Jason Newsome, said his dog had been chasing a goose when the accident occurred, according to the outlet. Diablo was in the ice for 25 minutes.
Luckily, Baynes and Alfred acted quickly -- and photographer J.B. Forbes captured the rescue in an incredible series of images.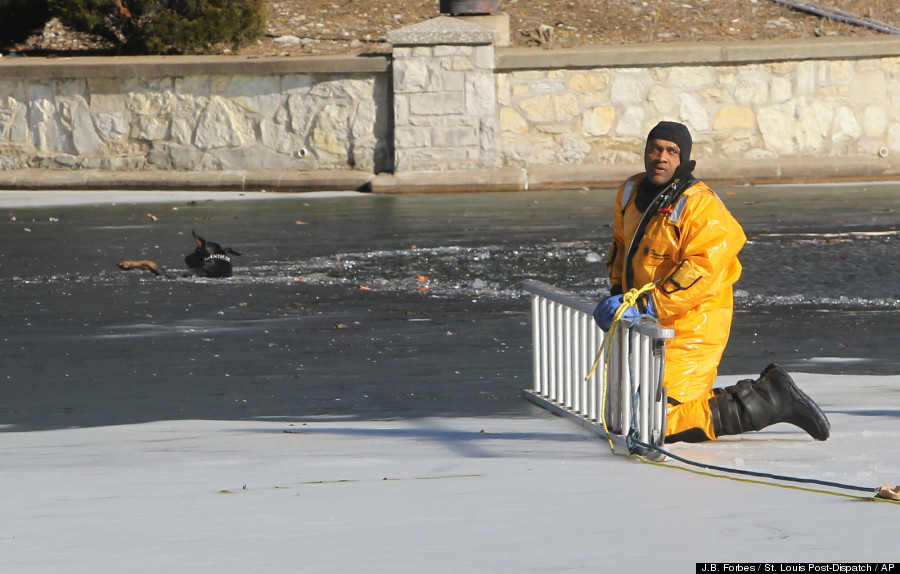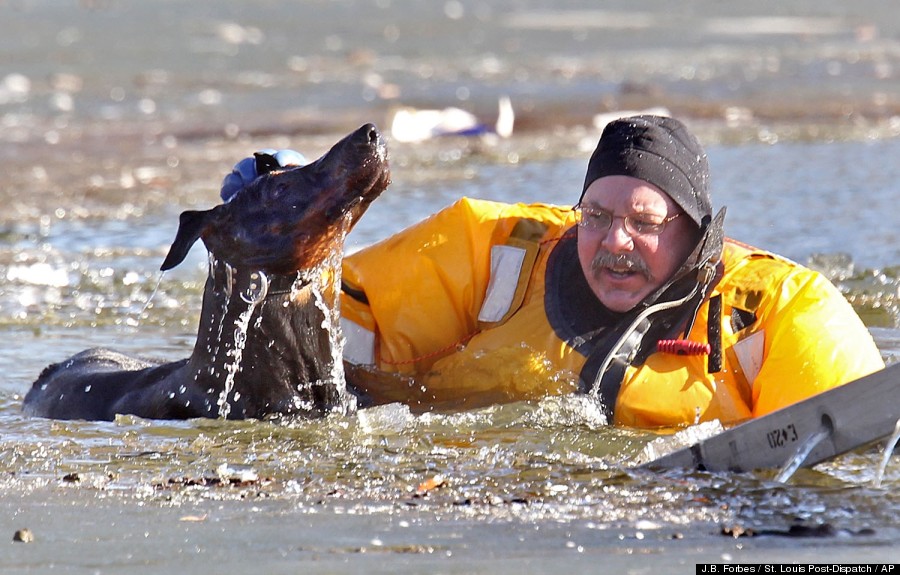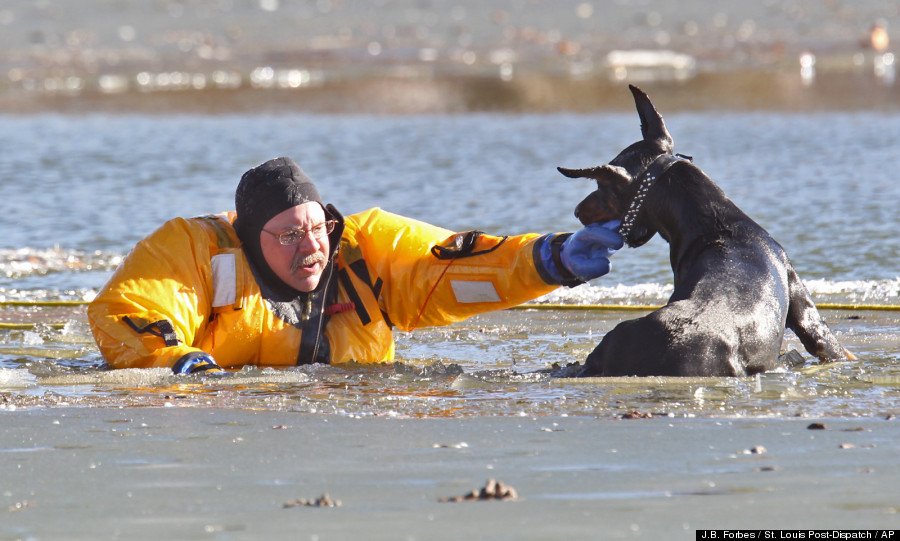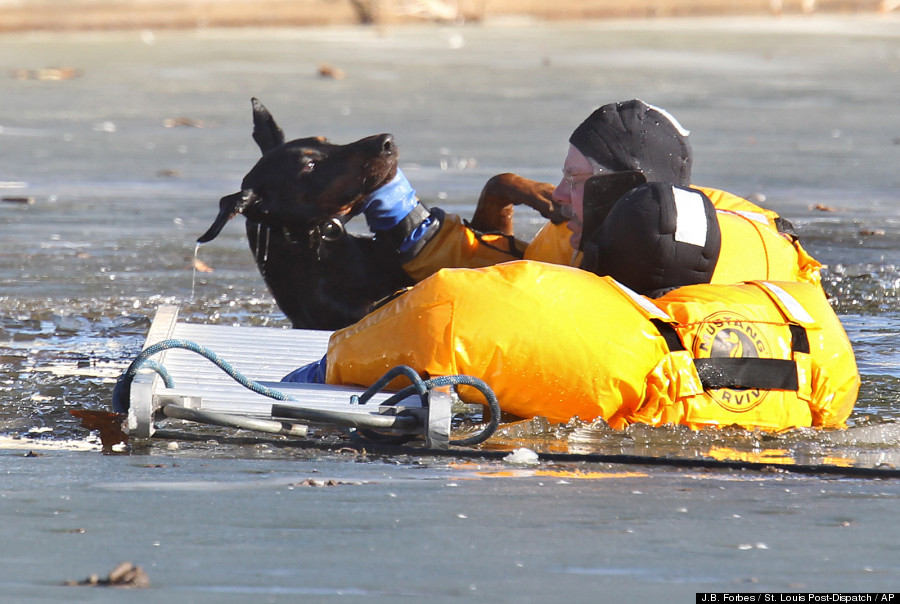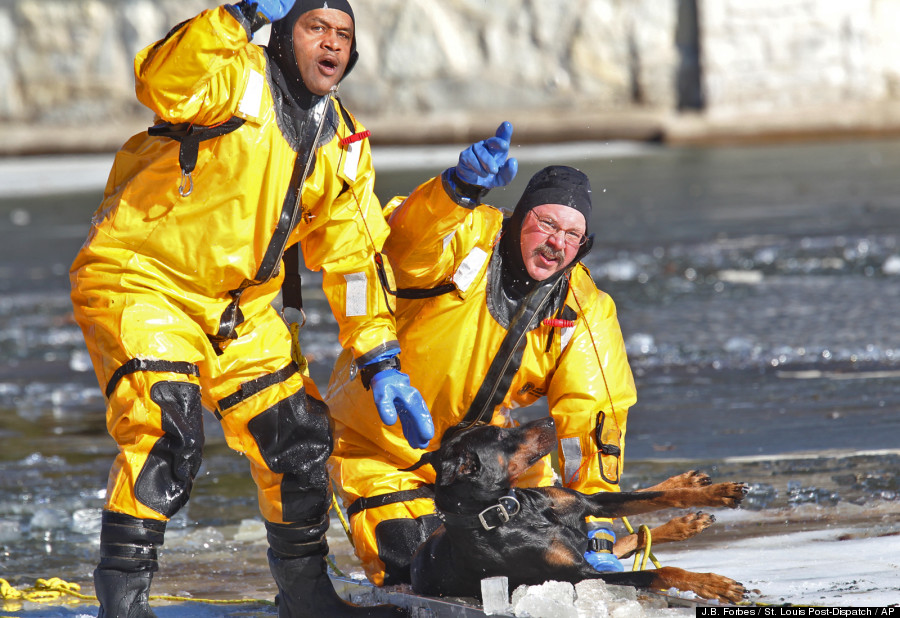 The firefighters, dressed in wet suits, traveled over 40 feet of thinned ice, according to the fire department's Facebook page, before entering the water.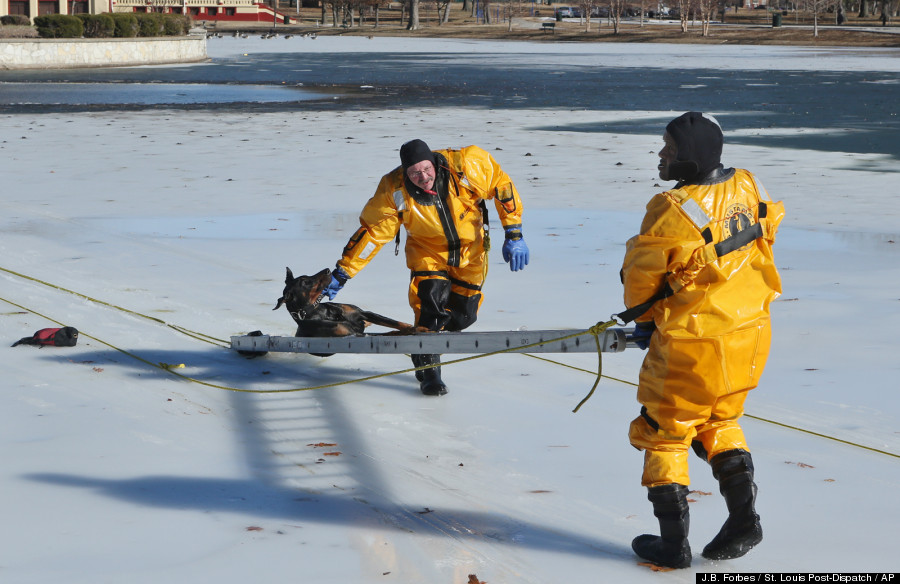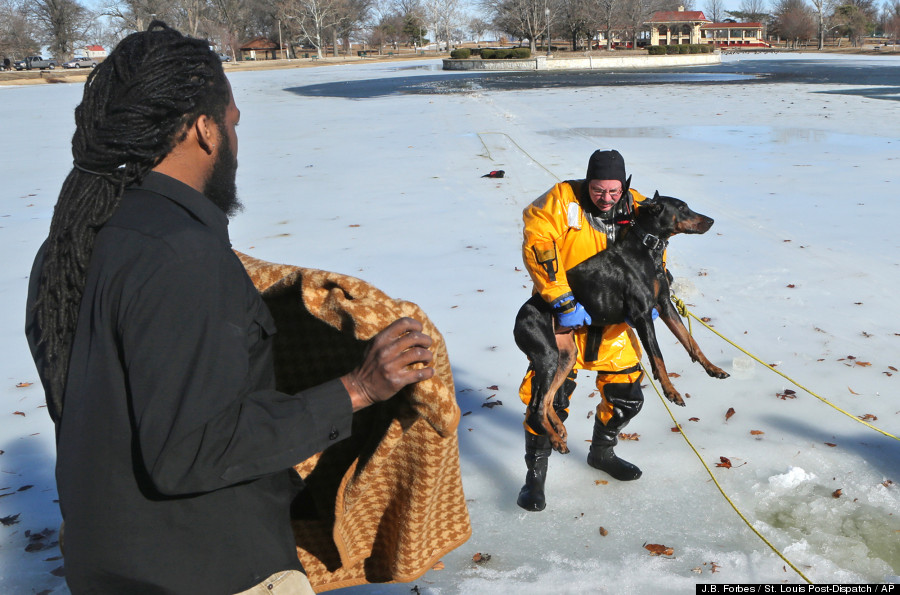 After saving Diablo, firefighters kept him warm in their truck until the Humane Society arrived to check the dog out, according to the department.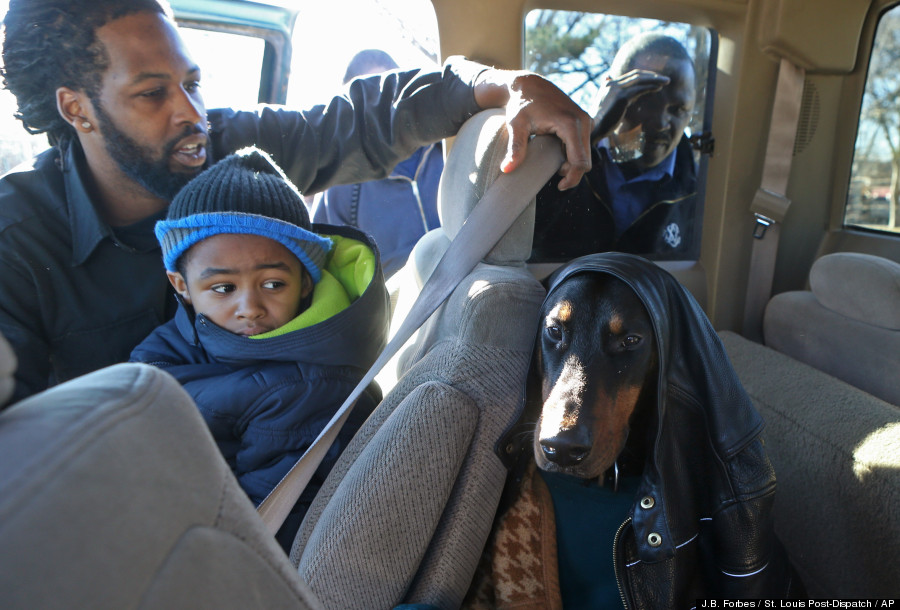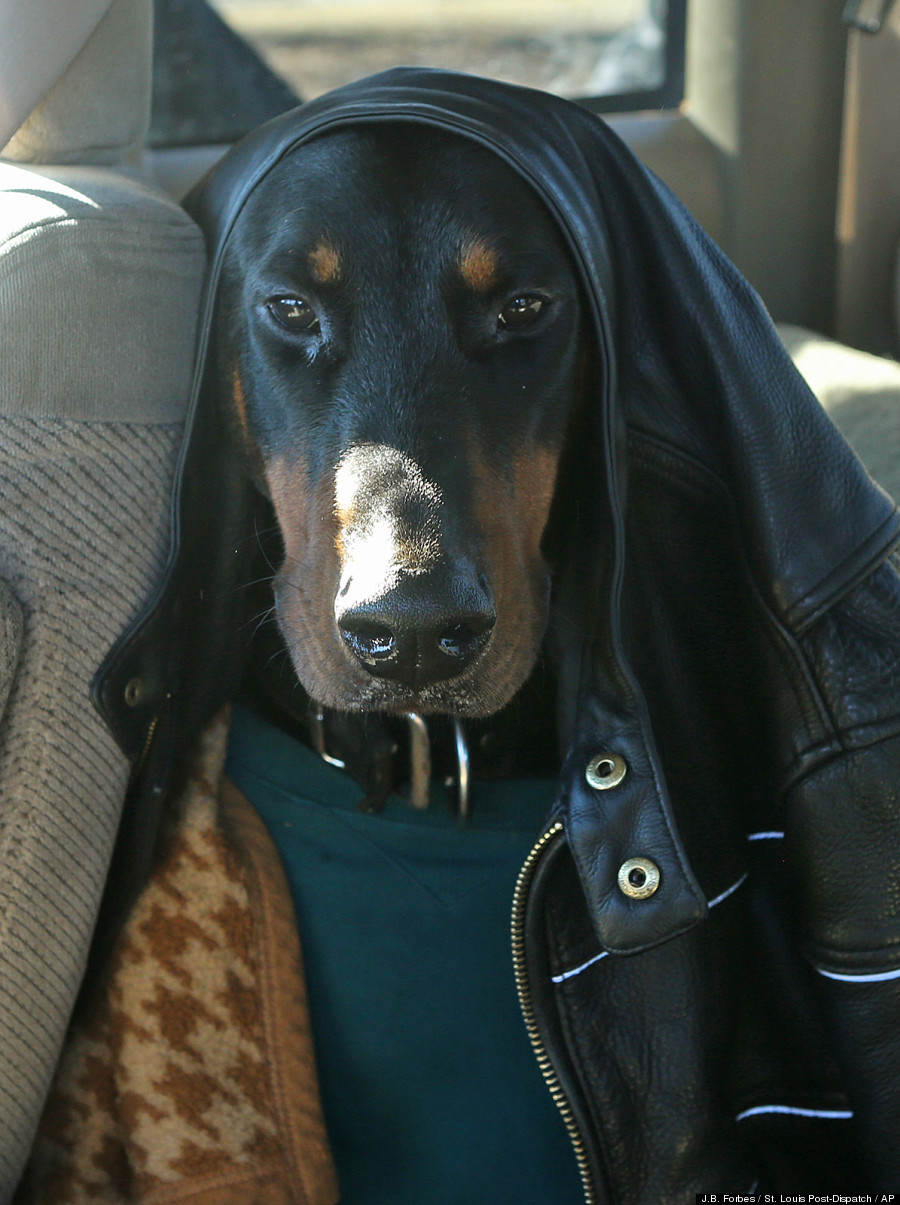 h/t The Daily Mail
BEFORE YOU GO
PHOTO GALLERY
Hurricane Sandy Animals Rescues