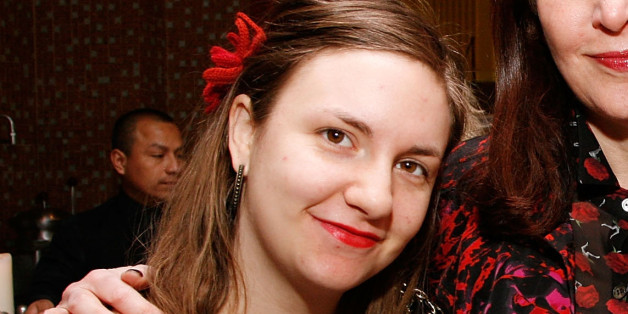 Vogue whipped everyone into a tizzy this month in anticipation of Lena Dunham's first Vogue cover. A cover is a big deal, a Vogue cover even more so -- it indicates, to put it simply, that a star has arrived.
But it turns out Dunham already arrived earlier than we thought. In the lengthy Vogue profile on Dunham, writer Nathan Heller notes that the "Girls" creator shot her first Vogue spread in 1998 at just 11 years old, as part of "a New York pack of fashion-conscious kids" shoot.
In it, a young Lena showed off a Helmut Lang–inspired dress she had sewed herself and went on the record:
"I tend not to go for trends. You can only wear them for two weeks... I really like Jil Sander, but it's so expensive... I find Calvin Klein really hard to respect because he's everywhere. I view him as a clothesmonger... Manolo is really classy."
ZING -- a young Wintour in the making, it would seem. 11-year-old Lena did follow her fashion judgments up with the following admission: "But five dollars a week [i.e., her allowance] isn't really enough. I'm just looking."
As it turns out, the photo shoot ran in Vogue but without a photo of Lena, which "bothered her," Vogue reports today. Instead of Dunham, twelve-year-old Jemima Kirke got her photo in the magazine. The rest is history, writes Vogue: "Dunham didn't know Kirke but, on spying the trademark braces at a dance one night, went up to introduce herself. They became fast friends."
Now Kirke plays Jessa on "Girls," and Lena's finally got the big Vogue photo shoot she always wanted. Leave it to Anna Wintour to make childhood dreams come true.
See the original 1998 story (and a photo of 12-year-old Jemima!) reprinted on Vogue.com.
Lena's February 2014 cover: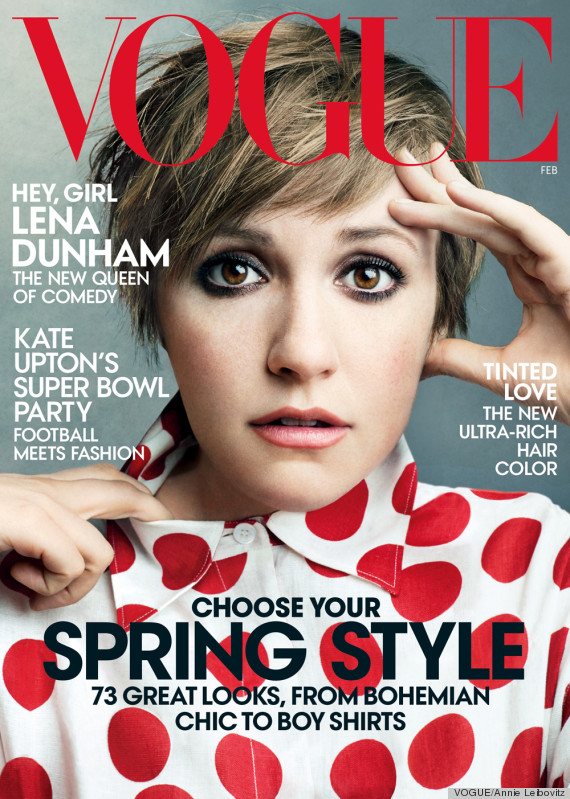 She's come a long way:
PHOTO GALLERY
Lena Dunham's Style
Want more? Be sure to check out HuffPost Style on Twitter, Facebook, Tumblr, Pinterest and Instagram at @HuffPostStyle.