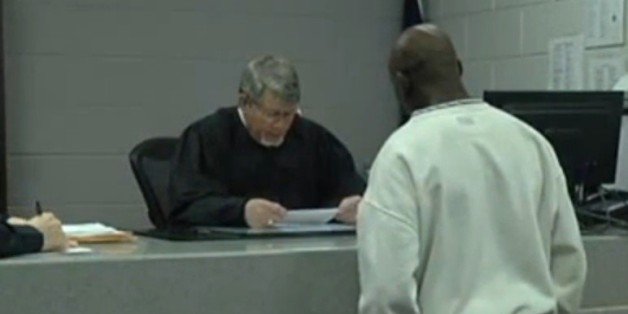 When a North Carolina cop got assigned to investigate the 1990 rape and murder of a 7-year-old girl, the detective promised the child's mother he'd never give up looking for the killer. Now Detective Tony Hinson of the Greensboro police can finally rest without feeling like he's not trying hard enough to solve the case.
With the arrest of Donald Preston Ferguson last week by the U.S. Marshals for allegedly killing Shalonda Poole in 1990, Fox News reported that the Greensboro police can close the file on the only child murder cold case in the department's records since 1969.
Poole's body was found behind an elementary school a day after she went missing in July 1990. She'd been sexually assaulted, stabbed and strangled, according to station WGHP. Ferguson reportedly worked nearby and moved away from Greensboro in September that year.
"I remember having a conversation with Mrs. Poole and she asked me to promise her that I would never give up," Hinson said on WGHP. "I would never promise to make an arrest or solve a case but I did promise her I would never give up. I am happy I fulfilled that promise."
Police wouldn't reveal what evidence linked Ferguson, 52, to the crime yet. He was arrested in South Carolina where he's a registered sex offender for other crimes committed against a 10-year-old girl and 19-year-old woman, the Greensboro News & Record reported.
On Monday, Ferguson appeared in court via closed circuit television to hear the charges of first-degree murder and first-degree sex offense read against him. He faces the death penalty if convicted.
A public defender will represent him, WITN reported.
Poole's relatives appeared in court on Monday, too, including her older sister Janeen Poole.
"I wish he would die right now," she told the News & Record.
BEFORE YOU GO