Since Jan. 1, 2013 oil and gas drilling in Colorado has resulted in a total of 495 chemical spills. Twenty-two percent of those spills impacted groundwater or surface water contamination, according to the latest state data being tracked by the Center for Western Priorities' new Toxic Release Tracker.
According to the tracker, which uses data gathered by the Colorado Oil and Gas Conservation Commission's spill database, 71 spills impacted groundwater and 41 spills impacted surface water in 2013.
The tracker also breaks down the total spills and their proximity to groundwater: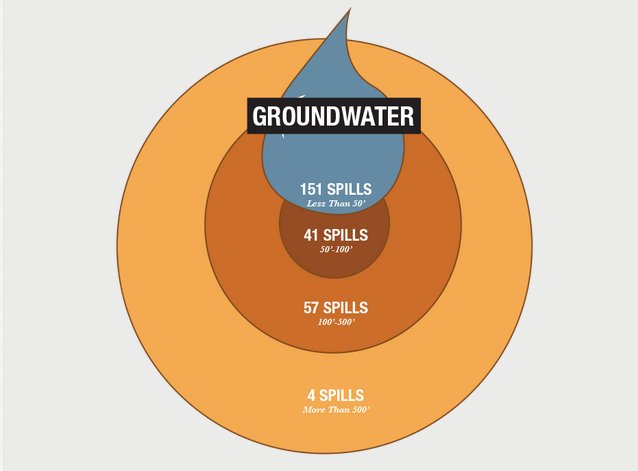 As well as their proximity to surface water: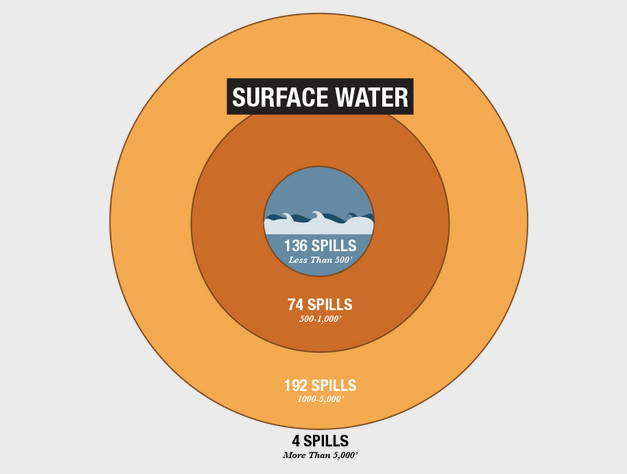 "The numbers show oil and gas operations were responsible for more than one spill each day last year," said CWP policy director Greg Zimmerman in a statement about the tracker's launch. "The spill tracker brings transparency and accountability to Colorado's oil and gas spill problem."
"We can have responsible energy development, but we have to be realistic about the risks to our communities and our water," Zimmerman added in a statement. "Now, more than ever, we need to ensure companies are held to the highest standards and we have to be thoughtful about where we permit companies to drill."
CWP says they will update the tracker with the latest oil and gas drilling data from the state monthly.
BEFORE YOU GO
PHOTO GALLERY
Drilling And Fracking Photos