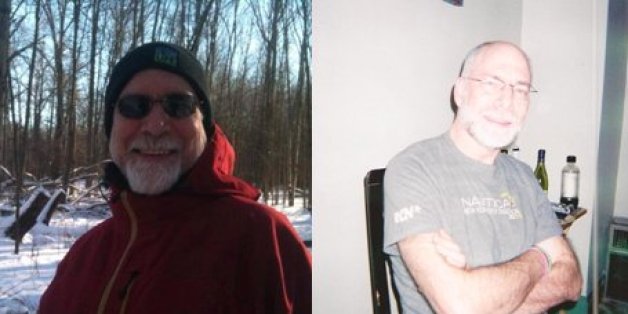 Wall Street Journal reporter David Bird has been missing for five days, the newspaper reported Wednesday.
Bird's wife Nancy said that he left their home in Long Hill, New Jersey, for a short walk Saturday afternoon, and never returned. She added that Bird, a liver transplant recipient, needs to take medication twice a day and did not bring it with him. He is also recovering from a stomach virus.
Hundreds of people have been searching for Bird, who covers energy markets at WSJ. Local police are asking that people share this "Missing Person" flyer for him on Facebook: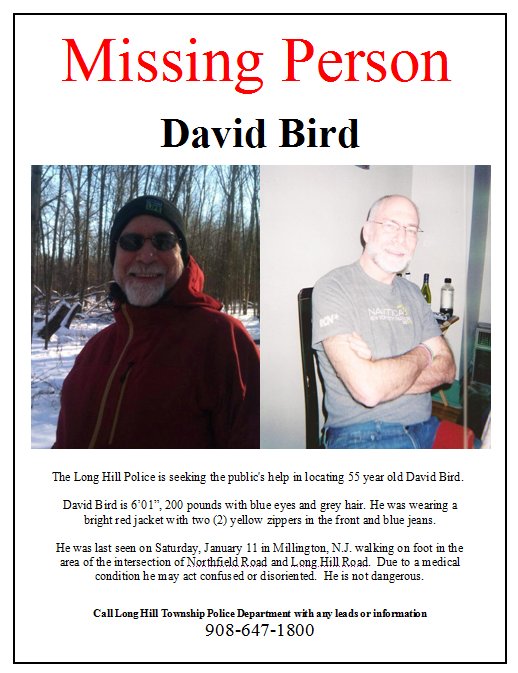 "The search for Mr. Bird enters its 5th day and 89th hour today," someone posted to the Facebook page of the Long Hill Township police department on Wednesday, according to USA Today. "We want to assure the public that everything related to a missing person investigation that can be done is being done with assets from local, county, state resources."