Heated debates over budgetary constraints quickly turned into fisticuffs Thursday as members of Ukraine's parliament brawled over the 2014 budget.
Members of opposition parties tried to interrupt the parliamentary session by throwing some punches. In photos of the scene, Ukrainian politicians are seen attacking each other in the parliamentary chamber. After the fracas, one member, Vladimir Malyshev, was even left with a bloody face.
(Story continues below)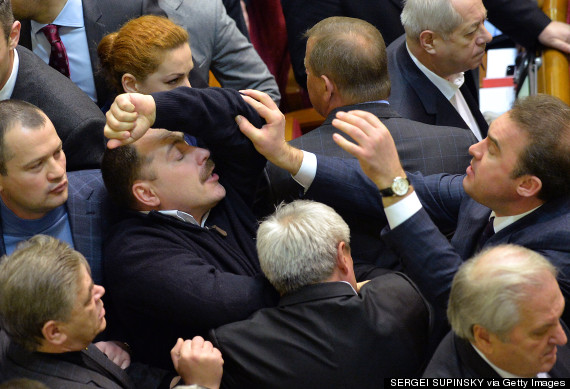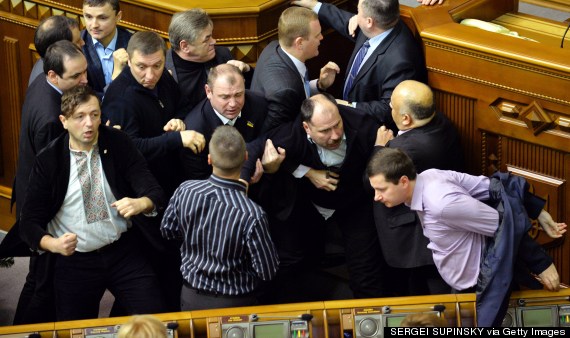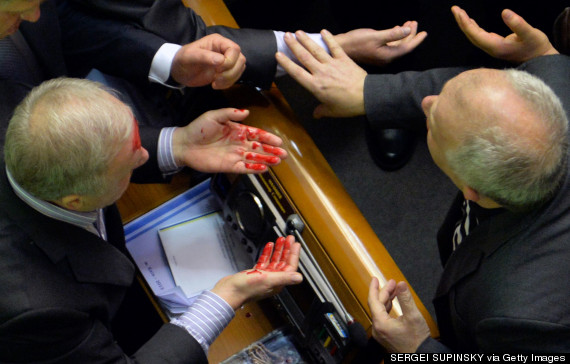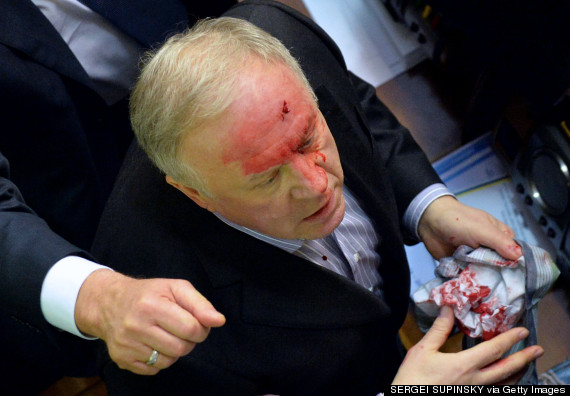 However, despite the brawl, the session seemed to be a productive one. Once the room settled, Ukrainian lawmakers adopted the draft budget and voted on another package of legislation that aims to curb protests in the country, Bloomberg News reports.
Pushed through by supporters of President Viktor Yanukovych, the new legislation would impose fines or detention for the unauthorized installation of protest material, such as stages, in public places, Reuters reports. The law, which will still need to be signed by Yanukovych, also includes hefty fines for those who provide meeting spaces or equipment for unauthorized meetings.
Ukraine has seen a series of massive anti-government protests after the government retreated from a deal with the European Union in late November in order to bolster Ukraine's ties with Russia.
Ukraine has a history of parliamentary battles that often turn physical. In March 2013, a melee broke out in parliament after one member decided to give a speech in Russian. Apparently, his choice of language was not well-received.
BEFORE YOU GO
PHOTO GALLERY
Politicians Losing Their Sh*t