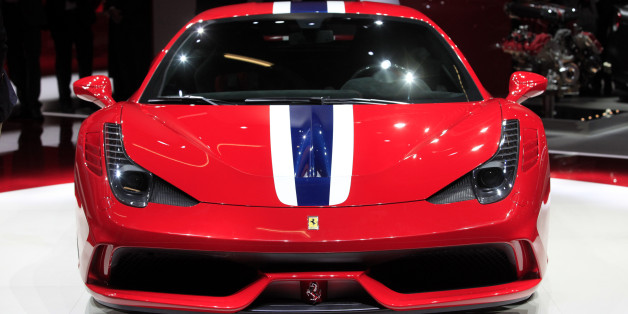 If the Corvette is America's sports car, then it's arguable that the world's sports car is the Ferrari. And like Chevrolet and its Performance Data Recorder for the Corvette, the boys from Maranello offer a system that allows drivers an "instant replay" option.
Dubbed Ferrari Telemetry, the system is essentially a vehicle data recorder that drivers can map across a raceway or drive route (just as they can with the Corvette system). Drivers can then pull up the recorded data to see information like vehicle and engine speed at various sections of the track.
Ferrari debuted the system last summer in the 731-horsepower F12berlinetta sports car and is bringing it to other models as well. (Corvette announced the Performance Data Recorder earlier this month and will make it available later this year.)
While most of us will be lucky if we ever catch a glimpse of -- yet alone drive -- a Ferrari, it never hurts to see how the rich live their lives. So we reached out to Ferrari to learn a little more about the Telemetry system. Here's what we found out.
PHOTO GALLERY
Ferrari Telemetry
Ferrari released a video of the Telemetry system in action. Take a look (below) to watch Ferrari's F12berlinetta take on the track with the system's aid.
CORRECTION: A previous version of this post incorrectly stated that the Telemetry system was unveiled on Jan. 14. It has been available since the summer of 2013.