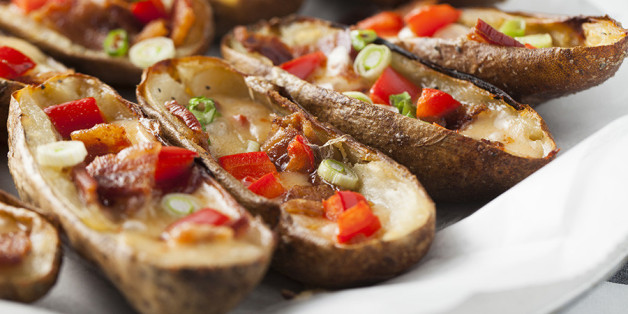 Potato skin recipes are easily one of the greatest appetizers in existence. They're basically just smaller versions of baked potatoes that you get to eat with your hands. It's pure genius.
Potato skins are typically loaded with cheese, bacon, chives and sour cream. Those fixings then rest atop a crispy and creamy potato (or sweet potato). This dish is already perfection, but we've found some recipes that take it to a whole new level. Think mac and cheese, chorizo and spinach-artichoke dip. While potato skins are a good appetizer for watching the game, they're also great for when you just want to eat loaded potatoes -- which for us, is always. If one-too-many orders of sad potato skins has you disagreeing with us, just take a look at how great they can be.
Want to read more from HuffPost Taste? Follow us on Twitter, Facebook, Pinterest and Tumblr.
PHOTO GALLERY
Potato Skins Recipes List
BEFORE YOU GO