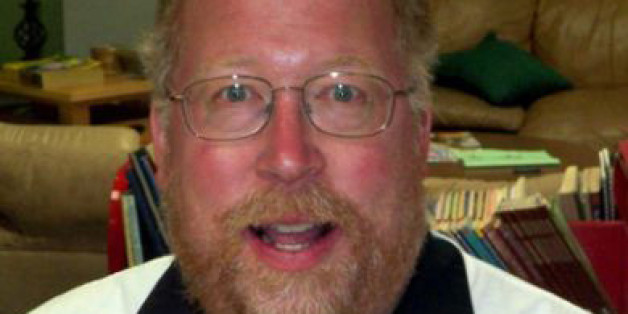 A kindergarten teacher is under house arrest in Arizona after he allegedly took off a 6-year-old girl's shirt as punishment for crying in class.
Thomas Washburn, 54, allegedly left the student topless for 10 minutes on Wednesday before permitting her to put her clothing back on, TV station ABC 15 reports.
A teacher's aide was in the room for Washburn's outburst, station KLAS said.
The girl teared up because Washburn had been yelling at the 24 pupils in the Adams Elementary School classroom in Mesa, the Arizona Republic said.
Police charged Washburn with one count of child abuse and 25 counts of indecent exposure -- one count for each student and the teacher's aide who were in the room.
A judge placed Washburn under house arrest and ordered him to wear an electronic monitor on his ankle, pending the outcome of the case, Fox's Phoenix TV station reported. He's also forbidden from being around children without adult supervision.
Washburn asked the judge for permission to retrieve materials from his classroom, to go shopping for groceries and to continue working out at the gym to reach his goal of losing 100 pounds this year, according to the Fox affiliate. The judge told him he must ask court officials to leave the house.
Authorities learned about the incident because after class was dismissed, Washburn told the girl's mother what he'd done. She immediately spoke to the principal who called police.
BEFORE YOU GO
PHOTO GALLERY
Anger Management