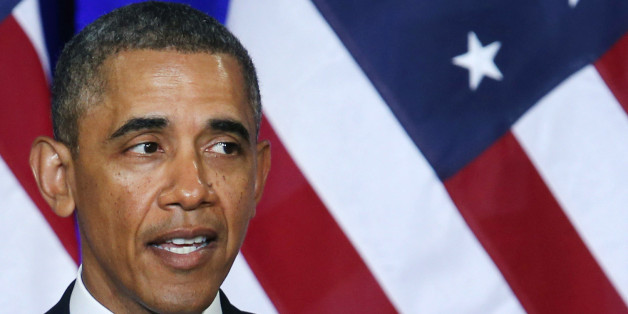 The New York Times editorial board criticized President Obama on Saturday for not crediting Edward Snowden with forcing a debate about American surveillance that even Obama acknowledged would "make us stronger."
Obama promised a number of modest changes to the National Security Agency's practices in a long-awaited speech on Friday. In the speech, he admitted that Snowden's leaks to the media had prompted "controversies at home and abroad that have continued to this day" and that the disclosures had made it necessary to "make some important decisions about how to protect ourselves and sustain our leadership in the world, while upholding the civil liberties and privacy protections that our ideals and our Constitution require." But he also criticized Snowden for leaking the information.
The Times was not incredibly impressed with Obama's speech overall, saying that many of the president's proposals "were frustratingly short on specifics and vague on implementation." But it singled out his comments about Snowden in particular:
One of his biggest lapses was his refusal to acknowledge that his entire speech, and all of the important changes he now advocates, would never have happened without the disclosures by Mr. Snowden, who continues to live in exile and under the threat of decades in prison if he returns to this country.
The paper has previously called for Snowden to be granted amnesty by the U.S. government, saying that he qualifies as a whistleblower.