Nothing quite compares to the power of a photograph to communicate the goings on in the world, captured in the thick of things. Ranging from the serious to the silly, these photos offer peeks into various events around the world this week.
1. A male peacock displays its feathers at the Yala National Park in Sri Lanka on January 15, 2014.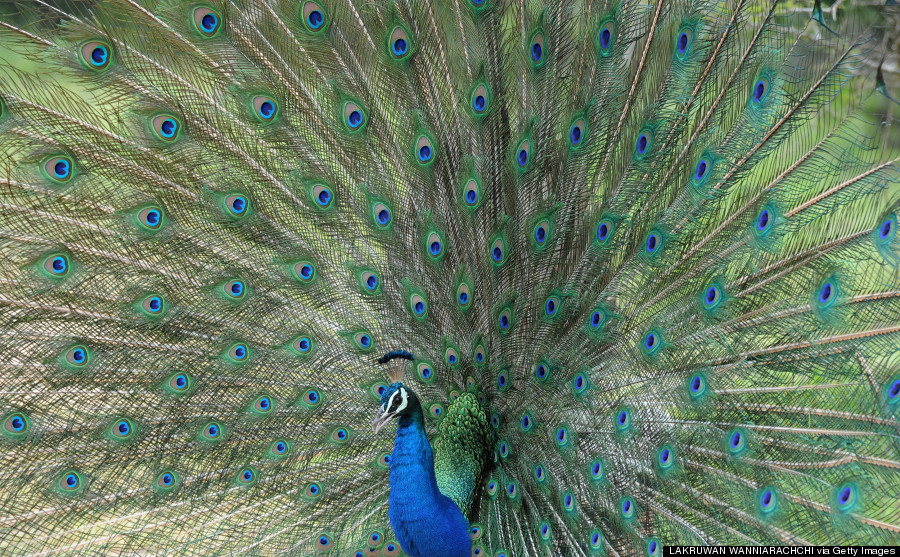 Lakruwan Wanniarachchi/AFP/Getty Images
2. Lightning flashes over Rio's Christ the Redeemer statue on January 14, 2014.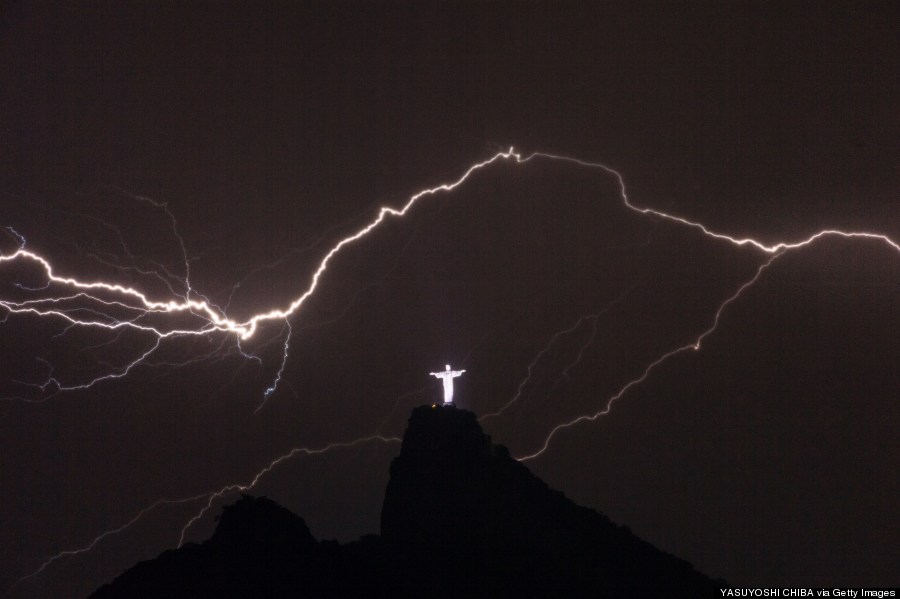 Yasuyoshi Chiba/AFP/Getty Images
3. In Ukraine, an Orthodox priest holds a cross in front of riot policemen standing guard in front of the parliament's building in Kiev on January 14, 2014.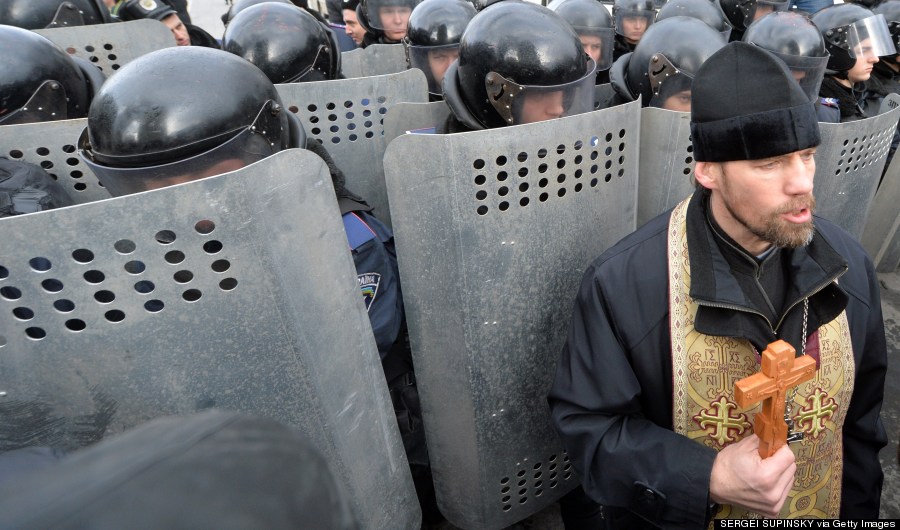 Sergei Supinsky/AFP/Getty Images
4. A Palestinian high school student jumps through a fiery hoop during a graduation ceremony in Gaza City, demonstrating skills learned in a Hamas-run military training program on January 14, 2014. AP Photo/Hatem Moussa
5. Afghan shepherd children walk with their sheep past a canal on the outskirts of Jalalabad, Nangarhar province on January 15, 2014.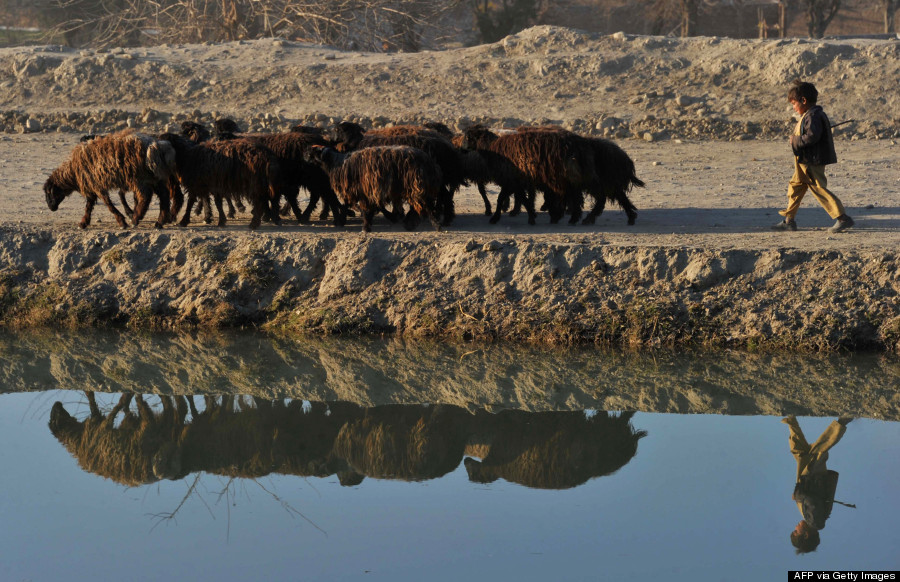 Noorullah Shirzada/AFP/Getty Images
6. In Poland, rider Kuba Przygonski powers his KTM during the Stage 11 of the Dakar 2014 between Antofagasta and El Salvador on January 16, 2014.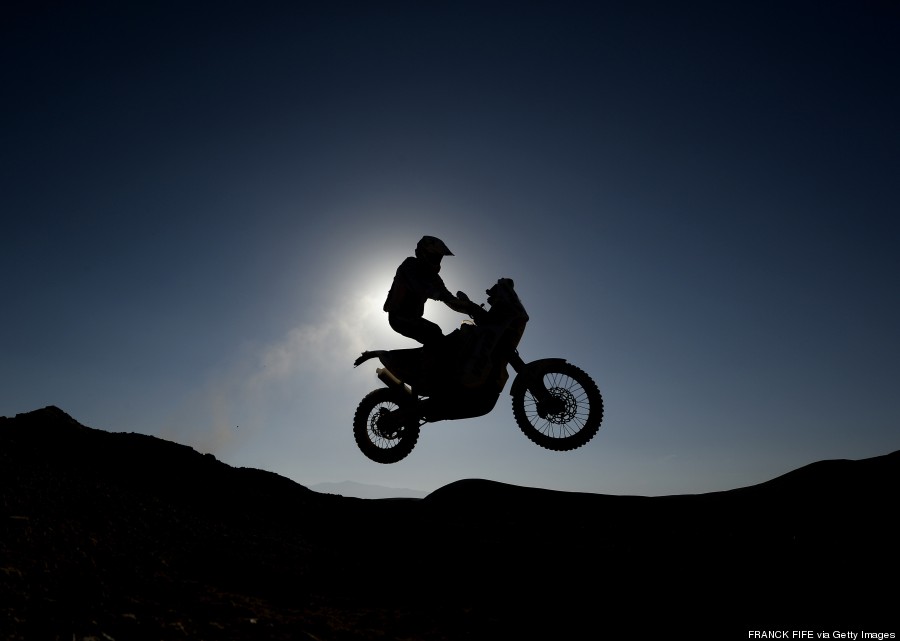 Franck Fife/AFP/Getty Images)
7. Children in Malaysia compete for a prize by climbing a greasy pole, called Panjat Pinang, on the outskirts of Kuala Lumpur on January 14, 2014.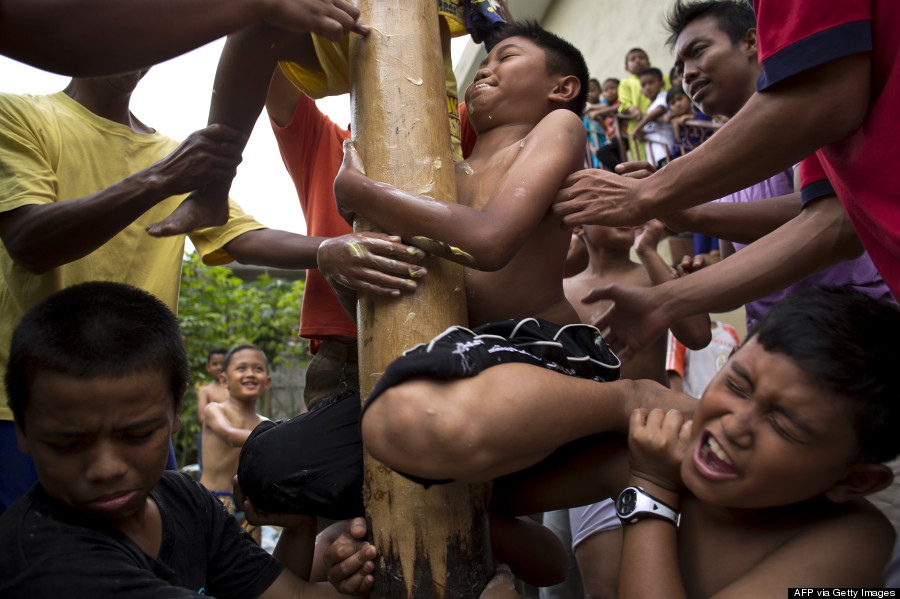 Mohd Rasfan/AFP/Getty Images
8.Turkish shepherds enjoy bathing in the healing 35°C water in the Budakli village of Bitlis on January 16, 2014.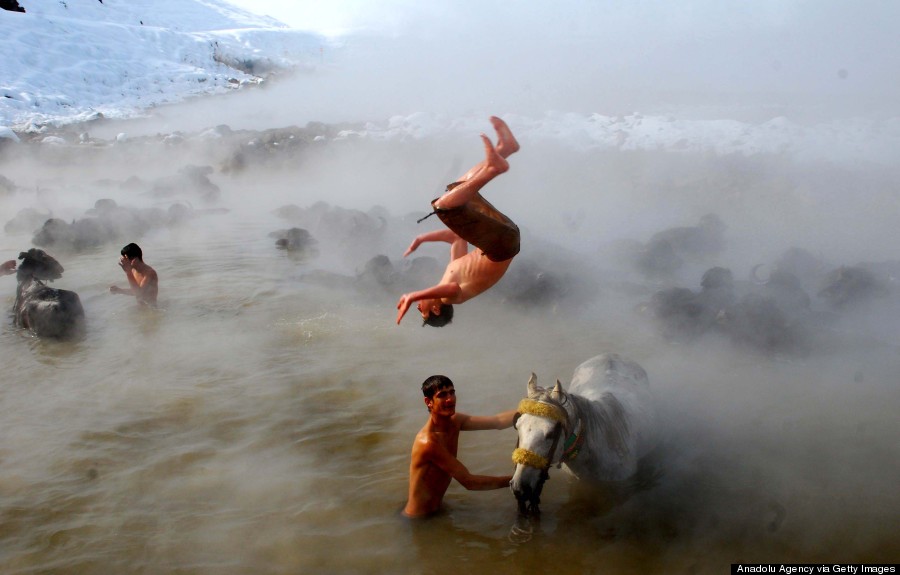 Sener Toktas/Anadolu Agency/Getty Images
9. The tower of New York's World Trade Center rises through a blanket of fog on January 15, 2014. New Jersey is visible at top right. AP Photo/Girish Tewani
10. In Indonesia, people walk during an ash fall following the eruption of Mount Sinabung on January 15, 2014. AP Photo/Binsar Bakkara