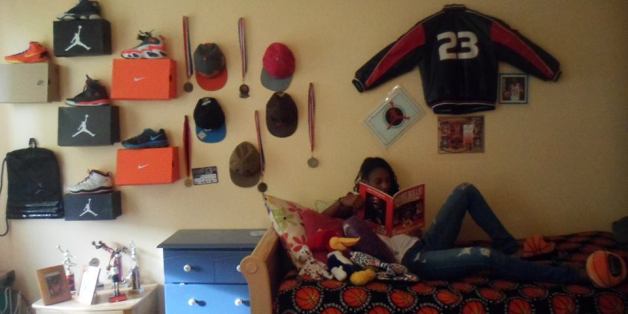 Most adults we know could take a lesson from 13-year-old Janya Lilly. She's only in seventh grade, but she knows what it means to go after your dreams.
Lilly is the only girl who plays on the basketball team at Hampstead Hill Academy in Baltimore, Md., according to WBAL-TV. And she's the co-captain to boot.
Watch WBAL's interview with Lilly here.
"I was watching the boys play, and I went up to the coach and asked if I could try out, because it looked like I could help them out some," Lilly told Yahoo. "They looked like they were a good team, but they needed encouragement."
In addition to being the team's point guard, Lilly maintains a 3.8 GPA and has dreams of being a lawyer and a WNBA player, the outlet reported.
"She is one of the best players on the team ... and she's a leader," coach Jason Wheatley told WBAL-TV. "I think the biggest thing about Janya is she's fearless, which makes a great athlete."

BEFORE YOU GO
PHOTO GALLERY
Girl, 13, Co-Captains Boys' Basketball Team