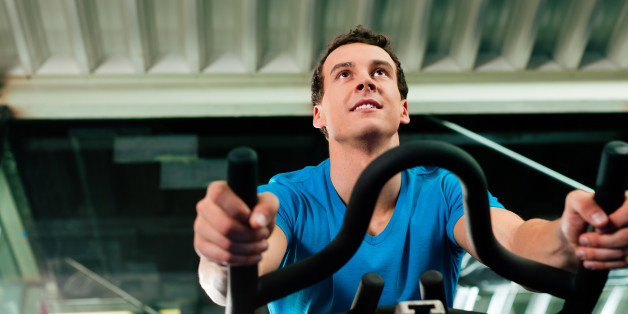 A new study could help explain why exercise seems to be a boon for men with prostate cancer.
Researchers from the University of California, San Francisco found that the blood vessels in prostate tumors were more normal-shaped in men who walked at a fast pace before being diagnosed with prostate cancer, compared with their more slow-walking peers.
This is an important finding because "prior research has shown that men with prostate tumors containing more regularly shaped blood vessels have a more favorable prognosis compared with men with prostate tumors containing mostly irregularly shaped blood vessels," study researcher Erin Van Blarigan, Sc.D., an assistant professor in the Department of Epidemiology and Biostatistics at the university, said in a statement.
Specifically, past research has shown that men who exercise more are less likely to have their prostate cancer come back and are less likely to die from prostate cancer, compared with men who exercise less or not at all.
For the new study, presented at the AACR-Prostate Cancer Foundation Conference on Advances in Prostate Cancer Research, researchers examined data from the Health Professionals Follow-up Study. The study involved asking participants questions about their health and lifestyle every two years and questions about diet every four years.
The researchers looked specifically at data from 572 men in the study who had had a transurethral resection of the prostate or a radical prostatectomy. Researchers looked at the blood vessels of the prostate tumors, and also examined data on the men's physical activity prior to diagnosis with prostate cancer.
They found an association between walking speed before prostate cancer diagnosis and the regularity of the prostate tumor blood vessels. The tumor blood vessels were 8 percent more regularly shaped for the men who walked the fastest -- between 3.3 and 4.5 miles per hour -- compared with the men who walked the slowest -- between 1.5 and 2.5 miles per hour.
"Brisk walking may be associated with more regularly shaped vessels in prostate tumors," according to the study abstract. "Normalization of tumor vasculature may in turn inhibit tumor aggressiveness and improve response to anticancer therapies."