There has never been a feature-length film documenting the story of gay marriage across America and one filmmaker is setting out to change that.
D'Arcy Benincosa spent five days filming some of the first wedding ceremonies in Utah during a before gay marriages were put on hold, and wants to extend this project on a national scale into a film called "Where All The Stories Are LOVE Stories."
As an increasing amount of states extend marriage rights to same-sex couples, Benincosa has launched a Kickstarter campaign in order to capture this important moment in time for all people.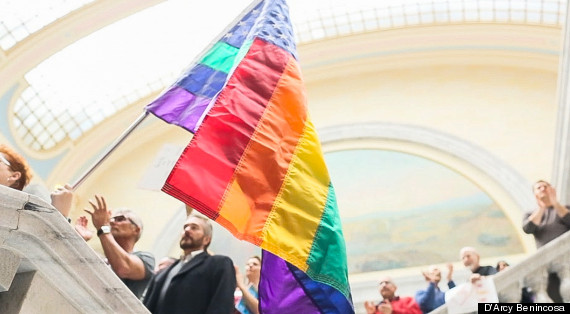 "Our history is severely lacking in the documentation and validation of these love stories," Benincosa told The Huffington Post. "They have been hidden and shamed for most of history. It is time to make a shift in the powerful love stories that we tell each other. They need to include ALL the love stories."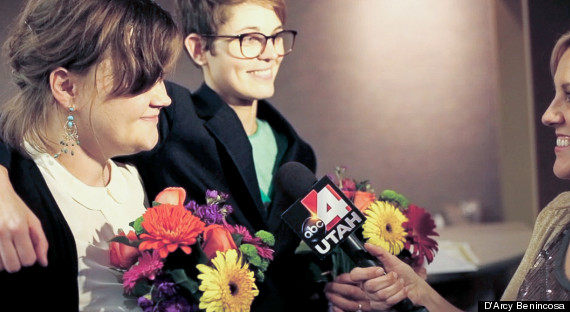 "A culture is made up of stories passed from one generation to the next," Benincosa continued. "The foundation of the way we define our lives is expressed through stories told in movies, social media, news media and books written at a given time in history. It's time to make a change in the stories we've passed on about the LGBT community."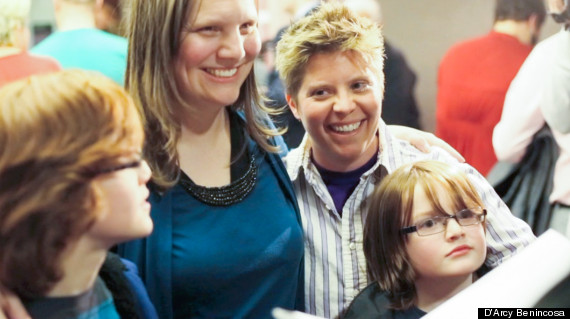 Head here for more information or to view the Kickstarter for "Where All The Stories Are LOVE Stories."
Clarification: An earlier version of this article included an unclear statement about the period during which gay marriage was legal in Utah. This has been updated.