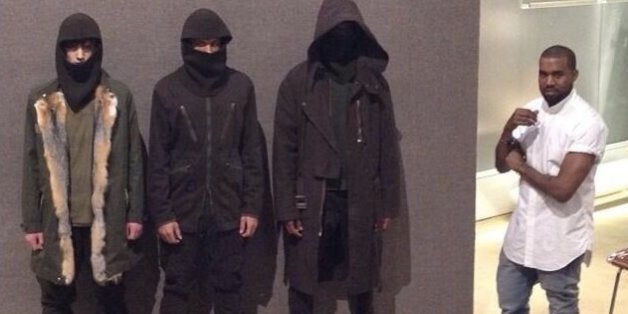 West appeared to be a little nervous, saying with a modest laugh, "I have a very bad education in fashion, I kind of learned it on Style.com."
He had reason to be nervous, given how poorly his first attempts at high fashion were received. So how'd he do this time? Mixed reviews yet again. Check out photos taken in Paris on Saturday.
How does his menswear compare with his womenswear?
PHOTO GALLERY
Kanye West Spring 2012