A Texas man has been arrested after he allegedly abused his stepdaughter so badly she went blind. The little girl's mother is also being held in connection with the abuse charge.
Angel Martinez, 26, was charged Jan. 13 with felony injury to a child. In December, 2-year-old Yenitze Reyes was rushed to the hospital by her mother, Nancy Esmeralda Colomo-Gonzalez, after a large bump was spotted on the child's head, according to ABC 13.
A police report obtained by The Huffington Post reveals the horrific details of the little girl's injuries.
After hospital staff concluded the child had a complex skull fracture and "non-accidental traumatic brain injury" among other injuries, she was air lifted to the University of Texas Medical Branch.
There, Medical Director Kwabena Sarpong concluded the 2-year-old had most likely suffered child abuse "on more than one occasion" as her skull appeared to have been slammed onto a hard surface. As a result of the injury, Reyes is now blind.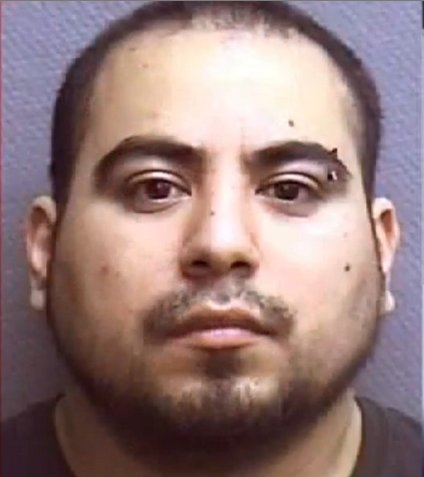 Angel Martinez
Martinez spoke to authorities and admitted to "rocking the baby too hard" on multiple occasions to get the child to go to sleep.
In September, Martinez said he shook Reyes so hard that she began to have seizures, causing her to vomit. When her mother took the child to the hospital, Martinez allegedly lied about the incident, telling authorities he "got away" with the abuse.
In October, during an argument between Martinez and Colomo-Gonzalez, Martinez allegedly grabbed his stepdaughter's arm and swung her away from him. He told officers he knew he had hurt the girl when he saw her arm had become "swollen and red." The parents did not seek medical attention for Reyes.
In the earliest incident, Martinez told authorities he "can't remember how exactly it happened," but that he threw the toddler up in the air and did not catch her. The child hit her head on a wooden chair, causing a large bump on her head, the report said.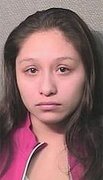 Nancy Colomo-Gonzalez
In a panicked attempt to hide the injury, Martinez said he "pushed hard" on his stepdaughter's head in an attempt to hide her injury. Martinez thought he could "push [the] bump back into her head," the report reads.
Sarpong told authorities that Martinez pushing on the little girl's head would explain finding bone fragments lodged inside her brain.
Martinez is now being held on a $75,000 bond. Colomo-Gonzalez was charged with injury to a child by omission, according to The Examiner.
Martinez is due in court on Feb. 11.
BEFORE YOU GO
PHOTO GALLERY
Questionable Parenting