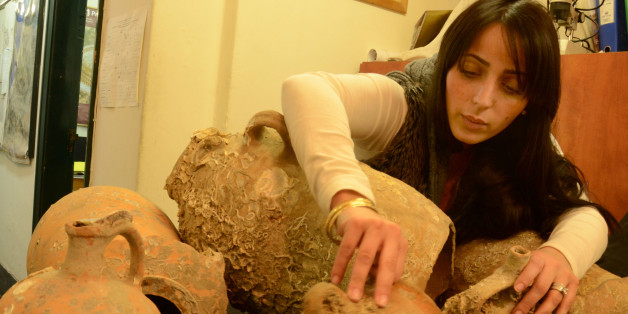 Osnat Lester, a woman living in the town of Poriya Illit along the Sea of Galilee, placed a phone call to the Israel Antiquities Authority after a relative passed away, leaving her a collection of artifacts stored in crates. When the archaeologists arrived, they were stunned upon the realization that the objects in her basement were "real treasures" that included pottery and jugs from the Biblical, Roman, and Byzantine periods, reports the Jerusalem Post.
The pieces had been found in the Mediterranean Sea by Lester's relative, a fisherman. She told the Antiquities Authority in her phone call, "In my basement, there are full boxes of ancient vases and pottery that a member of my family, a fisherman, left before he died... I want to pass the pottery on to the state, and I want my grandchildren to know where to see them in the future."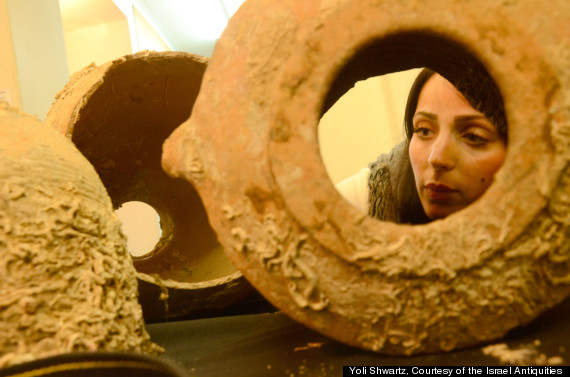 The finds included a vase with a tall frame and high handles that is thought to be about 3,000 years old, from the Biblical period. Another was dated to the Roman period, about 2,000 years ago. A round urn has been identified as belonging to the Byzantine era, about 1,500 years ago.
Archaeologists say that the pieces range from such a wide time period because they are the remains of the cargo of many sunken ships across the ages. The urns and vases were probably used to carry food, oils, and wine.
Lester was completely surprised to learn of the artifacts' ancient history. She told Haaretz that she thought the earthen vessels were probably about 100 years old.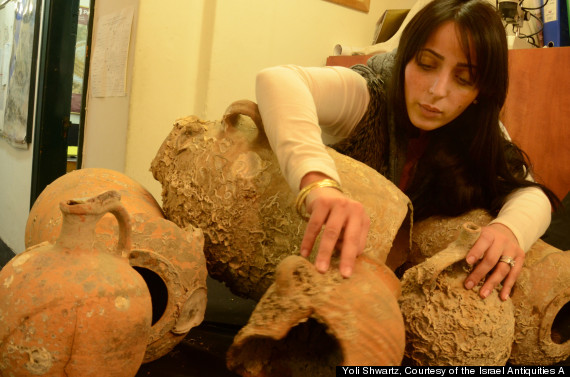 Her relative also did not realize the importance of his finds. "He was a naïve fisherman whose entire world was fishing," she told Haaretz. "He loved whatever he drew from the water. The fish he ate, and the vessels he kept. He thought they were pretty and could perhaps decorate the house. He never imagined that they were ancient vessels."
The Authority thanked Lester for being a "Good Samaritan" and revealing the treasure for the state. Amir Ganor, head of the Antiquities Authority's Robbery Prevention Unit, told the Post, "In the future we will be able to display the pottery to the enjoyment of the public in museums, instead of just having them locked up in a basement somewhere."
BEFORE YOU GO
PHOTO GALLERY
Biblical Archaeology