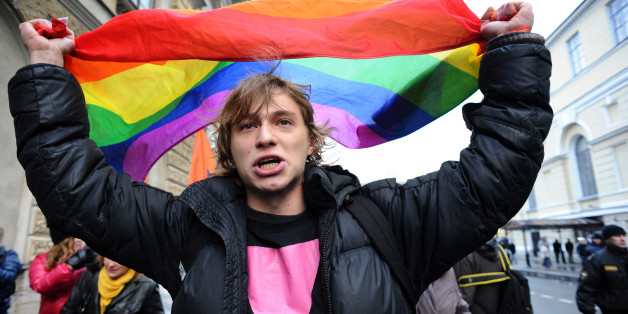 A weeklong series of Google+ Hangouts called "Uprising of Love Hangouts on Air" will kick off Jan. 21, tackling a number of hot-button issues pertinent to the lesbian, gay, bisexual and transgender (LGBT) community that have arisen in connection with the forthcoming Winter Olympics in Sochi, Russia.
The series, which is a collaborative effort between Uprising of Love, the It Gets Better Project and other leading LGBT advocacy organizations, will cover topics ranging from acceptance in sports to transgender issues.
Among the high-profile names to be featured on the series are rugby player Ben Cohen, transgender MMA figher Fallon Fox and Andrew Rannells, star of "The New Normal" and HBO's "Girls." HuffPost Gay Voices Executive Editor Noah Michelson, It Gets Better Project Executive Director Ted Farley and GLAAD's National Spokesperson Wilson Cruz will also participate.
The series will culminate with an appearance by Uprising of Love co-founders Dustin Lance Black, Bruce Cohen and Melissa Etheridge. Etheridge will be on hand to perform "Uprising of Love," a new song she penned in support of Russia's embattled LGBT community.
In addition, participants will have the opportunity to send a message of support directly to Russia's LGBT youth as part of the It Gets Better Project's "You Are Beautiful" campaign.
For more information and a full schedule of events, head here.
BEFORE YOU GO
PHOTO GALLERY
Stars Sound Off On Russia's Anti-Gay Law