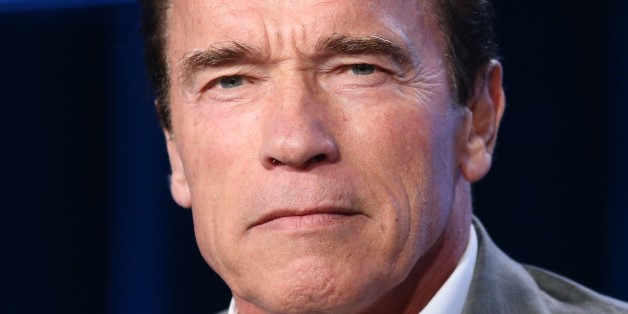 Arnold Schwarzenegger says he's not proud of the way his marriage to Maria Shriver ended.
During a Reddit "Ask Me Anything" Q&A Tuesday, the former governor of California was asked to consider everything he's famous for and share with the Reddit community what he was "most proud of" and "least proud of."
"I'm most proud that I was smart enough to immigrate to the greatest country in the world where I could accomplish all of my dreams," the 66-year-old said of his 1968 move to the U.S. from Austria.
"I'm least proud of the mistakes I made that caused my family pain and split us up," he added.
Those mistakes undoubtedly include carrying out an extra-marital affair and fathering a child with the family's long-time housekeeper, Mildred Baena. Schwarzenegger admitted to the affair with Baena in May 2011, explaining in a statement that he had apologized to Shriver and his family and that he took "full responsibility for the hurt" he had caused them.
Two months later, Shriver decided to end the couple's 25-year marriage and file for divorce.
In an interview with Sean Hannity in October 2012, Schwarzenegger said he was "embarrassed" and "ashamed" about the affair and admitted he still held out hope of reconciling with Shriver, with whom he has four children.
"It was a situation where I couldn't even blame anybody else but myself, because my wife was a fantastic wife...my kids were fantastic. The thing that I cherished the most, you know, I destroyed by some stupid things that I've done," he said. "So now for me it's important to kind of rebuild again, get the trust back with the kids and with my wife and hopefully get back together again."
Schwarzenegger has yet to finalize his divorce from Shriver, but has reportedly moved on with physical therapist Heather Milligan.
Click through the slideshow below for scenes from the pair's marriage:
PHOTO GALLERY
Scenes From A Marriage: Arnold Schwarzenegger and Maria Shriver
Keep in touch! Check out HuffPost Divorce on Facebook and Twitter.