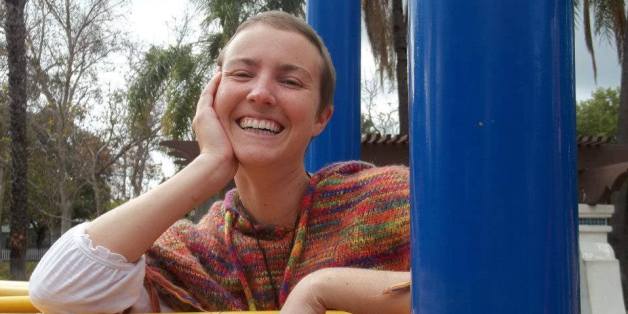 A dead body found hanging from a tree on Hawaii's Big Island has been identified as Boaz Johnson, a key suspect in last year's murder of Brittany Royal.
On Jan. 2, a hiker discovered the decomposing body in a forested area of the Kalapana lava fields in Puna, approximately two miles from the campsite where Royal, 25, and Johnson, 22, were staying together last spring. The body was found hanging from a green nylon rope that was secured to a tree branch, West Hawaii Today reports.
On Tuesday afternoon, Big Island police announced during a press conference that the body was identified as Johnson's by using DNA analysis and dental records. It is not clear how long the body had been hanging there. Police believe Johnson murdered Royal, who was pregnant at the time, and then committed suicide.
A journal found near the body contains a handwritten confession. The writer identifies himself as Johnson, admits to strangling Royal during a domestic dispute, and says he threw her body into the ocean. The entry also indicates his intention to end his life, police said.
The journal, however, did not explain the cause of the dispute that led to Royal's murder.
Johnson went missing around the same time that Royal's strangled, nude body was found off waters in Puna on May 28. Shortly after, he was named the primary suspect.
In Tuesday's press conference, Assistant Chief Henry Tavares said that Johnson had called a friend the day after Royal's body was found and said that he and Royal were well on their way to Hilo. That conversation, along with DNA and other evidence found at the couple's campsite, made Johnson a key suspect in the murder.
On Dec. 18, Johnson was indicted for second-degree murder during a grand jury proceeding and an arrest warrant was issued.
In October, mysterious flyers and an anonymous letter surfaced on the Big Island, claiming that police had named the wrong suspect and that Johnson was already dead. The anonymous letter claimed to know who killed Johnson, Royal and their unborn child, and why. Handwritten flyers posted around the location where Royal's body was found asked the unnamed murderer to come clean.
At the time, Brittany's mother, Spahn Royal, told Hawaii News Now that, "I've always had my doubts that it was Bo." But Big Island police reaffirmed that Johnson was still the primary suspect.
According to Big Island Now, Royal's father, Ted Royal, attended the press conference with her grandfather, Jerry Spahn to give a "heartfelt thanks" to the police and prosecutors on the case, and to the people of Hawaii for their support of his family.
"I've been looking forward to this day for seven and a half months," Ted said. "One evil act will never overcome the aloha spirit that Brittany so very much loved."
BEFORE YOU GO
PHOTO GALLERY
Missing Children