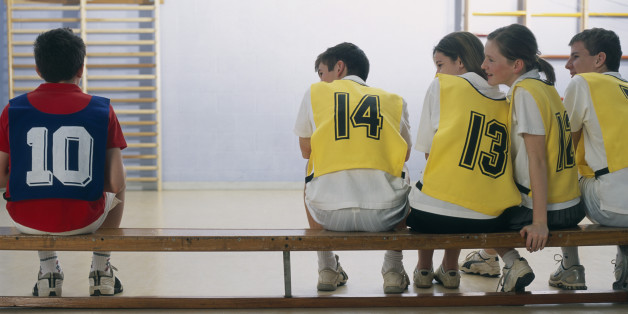 Getting picked on in P.E. class could make kids less likely to exercise a year later, even when the victims of the bullying are of a healthy weight, according to a small new study.
Researchers from Brigham Young University also found that overweight kids who were teased reported worsened emotional, social, physical and academic functioning a year later.
The study, published in the Journal of Pediatric Psychology, included 108 fourth- and fifth-graders from six Midwest elementary schools. The students answered three surveys at the beginning of the study. The first survey asked about emotional well-being, academics, getting along with other students and health problems; the second survey asked about being teased while exercising or playing sports; and the third survey asked about specific situations of bullying during physical activity (such as being called names, not being picked for a team, etc.).
The students answered the same surveys again after a year had passed. Researchers found that kids who were of a healthy weight who reported being bullied exercised less a year later, while overweight kids who reported being bullied experienced the decrease in health-related quality of life.
"We hope our study will raise awareness that educators should consider bullying prevention during physical education and free play (recess) when kids may be discouraged from being physically active because of teasing experiences," study researcher Chad Jensen, a psychology professor at BYU, said in a statement.