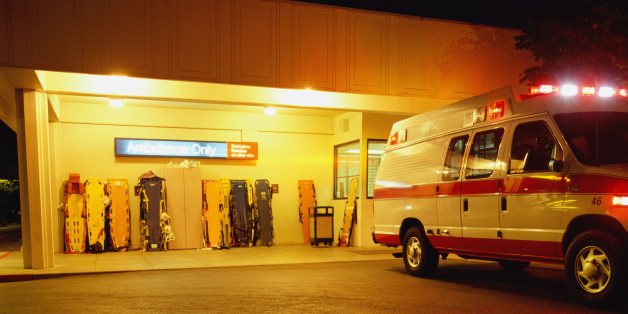 Nights and weekends may be the worst time to have a heart attack, according to a new review.
The review, conducted by Mayo Clinic researchers, shows that not only does it take longer to receive emergency hospital treatment for a heart attack during off-hours, but risk of dying from heart attack is also higher, compared with regular hours (non-nights and weekends).
"Our research suggests that patients with acute myocardial infarction admitted during off-hours have worse outcomes after adjusting for clinical risk," study researcher Dr. Henry Ting, M.D., a cardiologist at the Mayo Clinic, said in a statement. "Understanding the factors that contribute to these vulnerabilities in our systems of care and staffing models during off-hours can potentially save thousands of lives."
The review, published in the British Medical Journal, included 48 studies with data from 1,896,859 patients in the U.S., Europe and Canada; the studies were published between 2001 and 2013. Researchers found that the risk of dying from a heart attack (whether at the hospital, or 30 days after being discharged from the hospital) was 5 percent higher if the patient went to the hospital at night or on the weekend, versus during regular hours.
Researchers also looked at delays in treatment associated with going to the hospital during off-hours. They found that people who went to the hospital during off-hours because of a severe type of heart attack, called an ST- elevation myocardial infarction, or STEMI, had a treatment delay ("door-to-ballon time") of nearly 15 minutes -- which could raise the risk of dying from this type of heart attack by up to 15 percent.
"Difference in door to balloon times and rate of percutaneous coronary intervention is likely associated with availability of cardiologists, support staff for the cardiac catheterization laboratory, or both," the researchers wrote in the study. "An around the clock on-site cardiology service is not uniformly available. During off-hours, many institutions need to assemble on-call staff and cardiologists to activate the cardiac catheterization laboratory."
They noted that availability of staff and testing, or fatigue by medical staff, could help to explain the reason for the higher weekend and night heart attack mortality rates. Or, it "may be that the case mix differs between off-hours and regular hours. Some studies included in the meta-analysis show that patients who present during off-hours tend to be sicker," though others didn't show a difference, they wrote.
The "weekend effect" has been documented for other conditions, too. For instance, a Johns Hopkins review in the Journal of Surgical Research, published in 2012, showed that older head trauma patients are more likely to die if they are hurt or hospitalized over the weekend, compared with on weekdays.
"There isn't a medical reason for worse results on weekends," the researcher of that study, Eric B. Schneider, Ph.D., an epidemiologist at the Johns Hopkins University School of Medicine's Center for Surgical Trials and Outcomes Research, said in a statement. "It's more likely a difference in how hospitals operate over the weekend as opposed to during the week, meaning that there may be a real opportunity for hospitals to change how they operate and save lives."