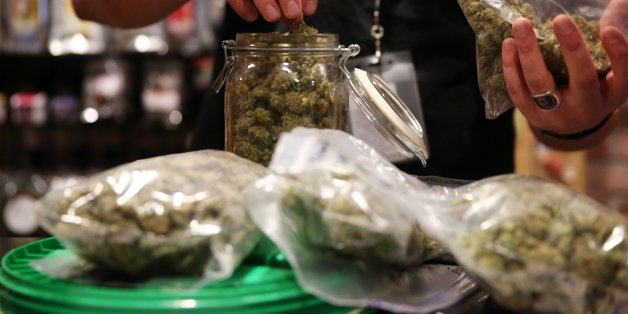 The Illinois Department of Public Health on Tuesday unveiled their proposed rules for the state's medical marijuana pilot program -- including several proposals that are receiving significant backlash from marijuana advocates.
Among the proposals are that medical marijuana users would need to pay a $150 annual fee to participate in the program by getting a special photo ID, in addition to agreeing to be fingerprinted, undergoing a criminal background check and relinquishing their right to own a gun, the Associated Press reports.
(Read the proposed rules in full here. Read here for instructions on submitting comments on the rules.)
The IDPH is now accepting public comment on their proposals through Feb. 7 before it plans to submit their recommendations to state lawmakers by the end of April, followed by another public comment period, the Chicago Tribune reports. Patient applications aren't expected to begin to be considered until September.
Meanwhile, the Chicago Sun-Times notes the state's Department of Financial and Professional Regulation and Department of Agriculture are still working on rules concerning the state's marijuana cultivation centers and dispensaries. Those rules will be posted online as soon as they are available, an IDPH spokeswoman told the paper.
The four-year medical marijuana pilot program Gov. Pat Quinn signed into law this summer allows people with 40-some medical conditions -- including illnesses like cancer, lupus and HIV, and conditions including glaucoma, multiple sclerosis and residual limb pain -- are eligible to legally use the drug, after they obtain a medical marijuana card from a doctor with whom they have an established relationship, that is.
Illinois is the 20th state to legalize medical marijuana and its law, which went into effect on Jan. 1, has been described as among the nation's strictest of its kind.
BEFORE YOU GO
PHOTO GALLERY
14 Reasons Why Marijuana Is Good For The Economy