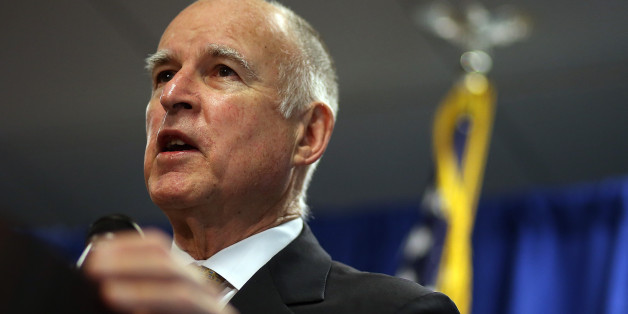 By Sharon Bernstein
SACRAMENTO, Calif., Jan 22 (Reuters) - California Governor Jerry Brown, in his state of the state speech on Wednesday, is expected to address problems of drought and economic recovery while continuing to call on fellow Democrats to embrace fiscal restraint.
Brown, who served two terms as governor from 1975 to 1983, has toed a largely centrist path during his third go-round at the state's top job, vetoing several bills favored by progressive Democrats including some gun control measures.
He is likely to address such issues as the drought plaguing the notoriously thirsty state, as well as California's recovering economy and budget, said Mark Baldassare, chief executive officer of the Public Policy Institute of California.
With Brown, 75, widely expected to seek re-election this year, the speech could also offer a preview of the tone and messaging he might use in an upcoming campaign, Baldassare said.
"It's an opportunity for him to provide his vision," Baldassare said. "I think he'll speak to both the immediate and long-term issues facing the state."
This month, Brown took a stern line on fiscal restraint when he released his $107 billion budget plan, potentially inviting a fight with some progressive state lawmakers of his Democratic Party who want to restore spending on social programs cut during the long economic downturn.
Key issues facing the state as it emerges from the economic slump include the cost of higher education, the quality of California's once-vaunted public K-12 schools and an ongoing struggle over conditions in its massive prison system.
Brown is also expected to push legislators to support his plan for a $68 billion high-speed rail system that would connect Los Angeles with San Francisco.
BEFORE YOU GO
PHOTO GALLERY
United States Governors