It's the mid-1990s and you're reeling from a hard day's worth of junior high classes. You've kicked off your cherry Doc Marten's, dug into an indescribably delicious packet of Dunk-a-roos and perched yourself atop a faux leather sectional couch that gives you the best view of your 17-inch CRT television set. What could make this vintage scenario any sweeter?
Cue the intro music to "Rocko's Modern Life."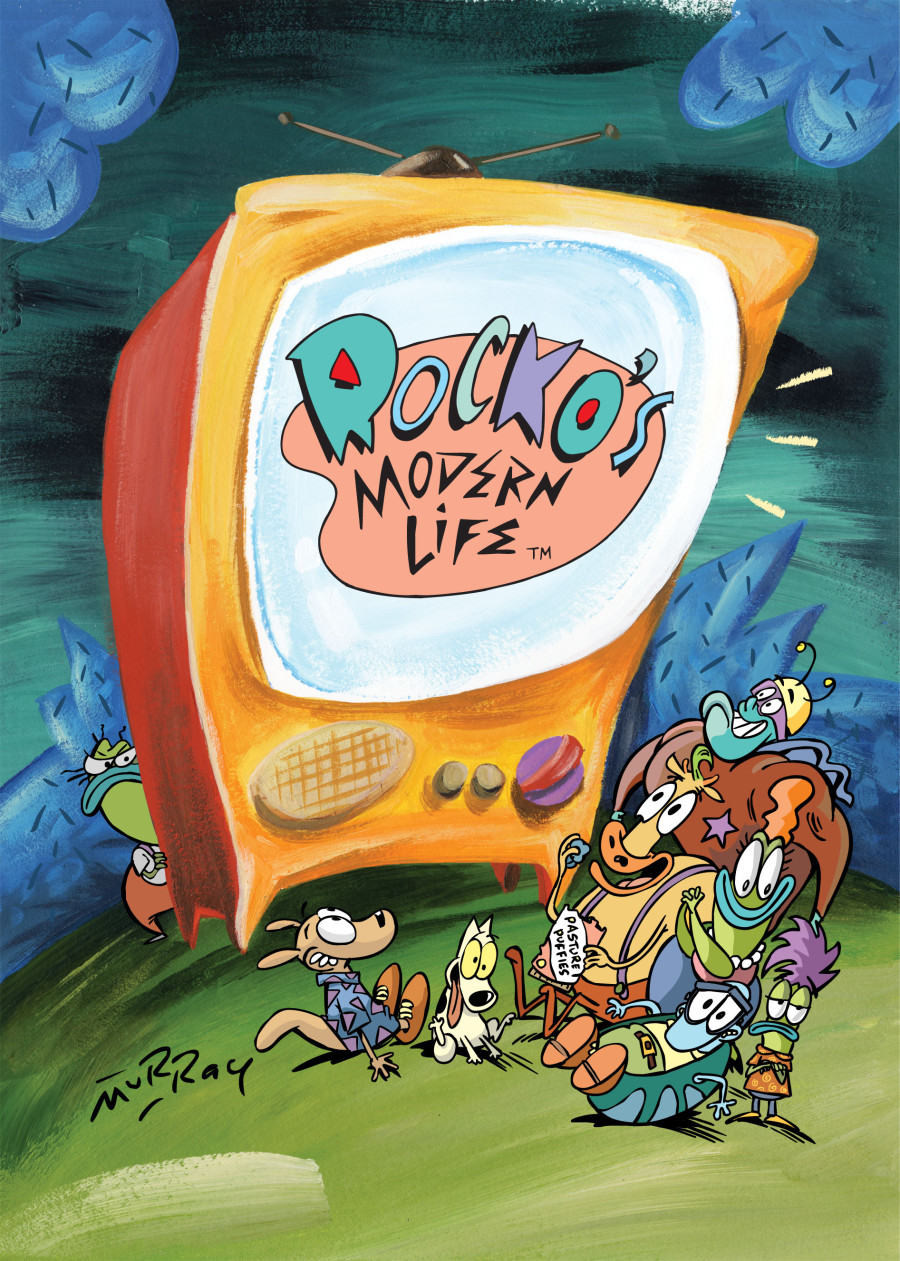 Rocko's Modern Life
Any child of the '90s will remember animator Joe Murray's genius portrayal of an anthropomorphic wallaby named Rocko. Living in the fictional city of O-town, Rocko found himself in comical conundrums alongside his dog Spunky, his paranoid pal Filburt and the lovable orphan, Heffer Steer-Wolfe. The colorful cartoon helped kick off an unforgettable era of Nicktoons, a period of television marked by Nickelodeon programs like "Aaahh!!! Real Monsters," "Hey Arnold!" and "The Angry Beavers."
It's been over two decades since Rocko and his merry band of talking animals debuted on Nickelodeon, launching the career of Murray and delighting a generation of young people attuned to the beautifully grotesque humor that reigned supreme in shows like "Ren & Stimpy." Since then, Murray has continued to dominate the animation realm, creating another cartoon favorite, "Camp Lazlo," for Cartoon Network and working within the world of independent animated films.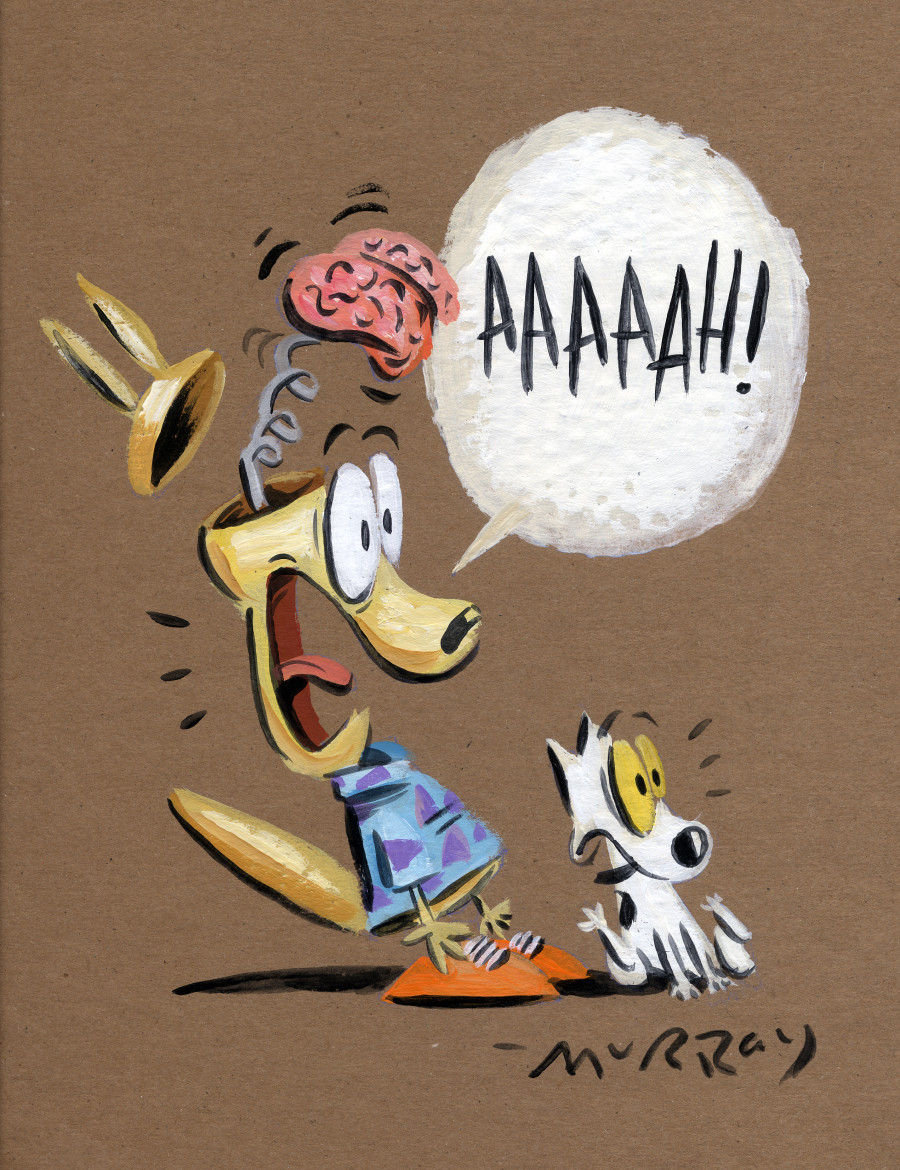 Out of curiosity (stemming mostly from a recent exhibition dedicated to Ren and Stimpy's creator, John K) we got in touch with Murray to wax nostalgic about Rocko and learn about his new, equally wacky animation projects. Our e-mail interview did not disappoint.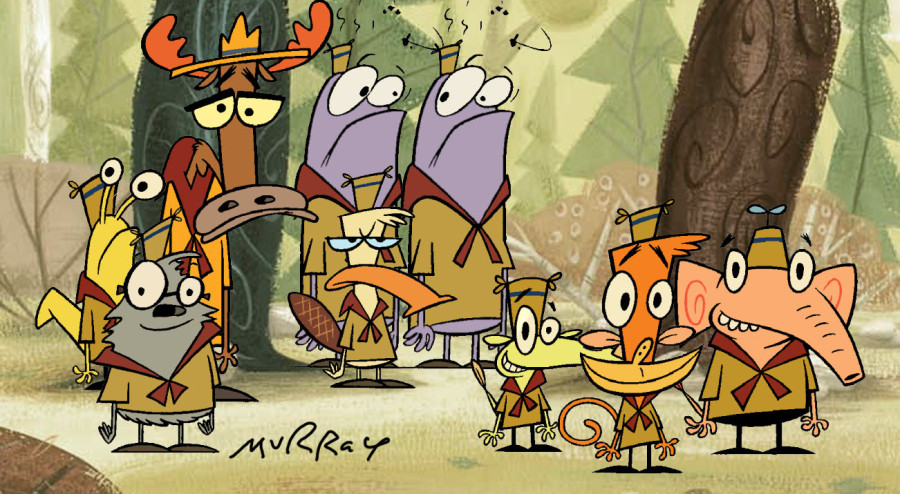 Camp Lazlo
When did you begin making art?
I started making art from the moment I picked up a crayon. My kindergarten teacher spotted something different in me. By the time I was 6, I told my dad I was going to be an artist for a living. (I can still see the horror on his face.) I gravitated to cartoons early on, and decided by age 10 I wanted to be a comic strip artist. I began sending strips into syndicates and got a lot of nice letters back but no strip. At 16 I had my first job in art, by 17 I worked for an ad agency as an artist, and by 20 had my own studio. I still wanted to be a comic strip artist and kept working at it. After one submission, a syndicate editor asked me if I ever thought about animation. I had dabbled in it some, but in the 80's touring animation festivals were becoming popular. I started making some small animated films and, surprising to me, they became popular. By 1991, a small cable station called Nickelodeon asked me if I had any ideas for a cartoon show. I refused at first, but they assured me they wanted something different. I developed Rocko's Modern Life, and they picked it up.
Take us back to the beginning of Rocko's Modern Life. Where did the story about a wallaby come from?
I had come to enjoy films that I did where you could relate to the subject matter, and I loved animating animals. I wanted a character that we related to that seemed to always be in the eye of the hurricane. I noticed a wallaby hanging out at a zoo, with lots of cacophony surrounding it and thought it was a sign. So Rocko become a wallaby. Using animals with anthropomorphic qualities allowed me to delve into the human psyche in a more pedagogical way. I could get away with more (including the lead character not wearing any pants.) The stories had bite with lots of wackiness thrown in.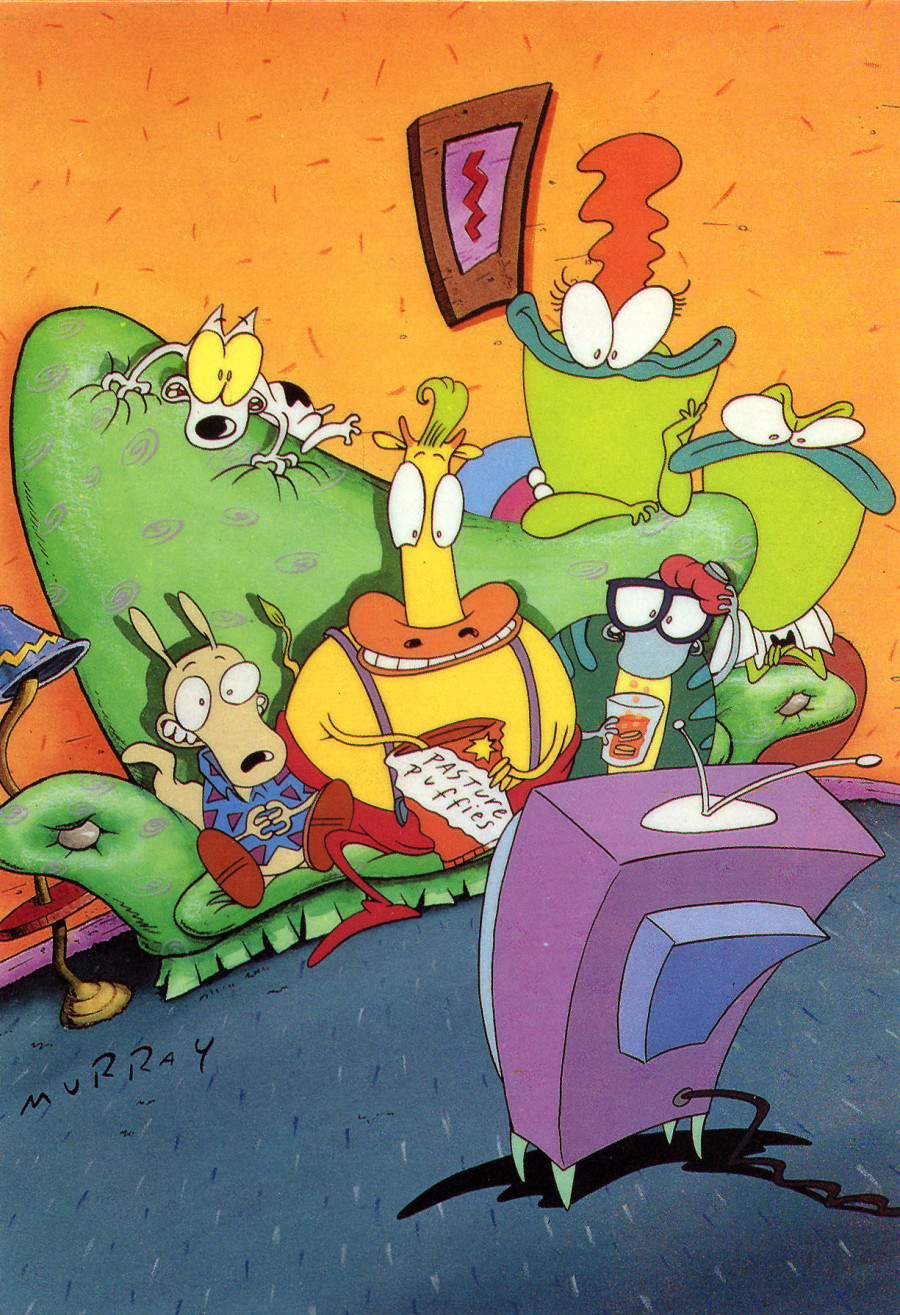 The series was well known for its ability to squeeze adult humor and double entendres into a kid-friendly cartoon. How did that sort of comedic opportunity affect the illustrations and characters of the show?
Well, Nickelodeon was new, and at the start had a very "hands off" attitude as long as you brought the show in on time and on budget (which I did). We decided to do the things that we thought were funny. We looked at RML as more of a cartoon lovers' show than a kids show. It wasn't until the ratings got big that the ad department started [weeding] out subject matter to match the demographics they wanted to aim for. So I called it quits. My argument also was that kids were a lot smarter than most television execs gave them credit for.
I've also found that more people have found way more entendres in the show then we ever put in. The fan base has a great imagination.
The late 1990s and 2000s was a great period for cartoons and comic humor on screen -- you of course, also did Camp Lazlo. What was it like being a part of the early Nickelodeon crowd and Cartoon Network family?
Linda Simensky brought me into the Nick family. She was an executive who was also a cartoon fan with a great respect for the artist and creators. After Rocko, she went over to Cartoon Network and began working her magic over there. She was producing a lot of really cool stuff pushing the edge. She asked me if I wanted to join the party over there, so I developed Camp Lazlo. It was a lot of fun, and I had an amazing crew (including a few alumni from Rocko). By then I had kids of my own, so I was a little more mellow. Maybe thats why we won Emmys. I don't know.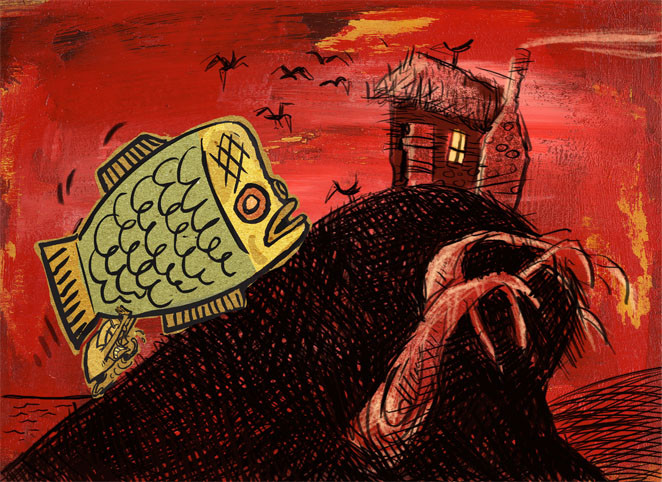 Fish Head
I have to ask: What's your favorite cartoon, past or present? Who are some other cartoonists or illustrators you admire?
I'm a little biased because I'm friends with so many of the creators. In the past, I of course, loved all the Looney Tunes, and loved Jay Ward and the Bullwinkle cartoons. I think you can find influences of both in my work. Bullwinkle always had a few things for the adults as well. Satire and visual silliness which I loved. Of course I tip my hat to John K and what he did for cartoons. Love his work. I love J.G. Quintels the Regular Show, but I'm also biased because he used to work on my crew. But it's different and funny. I love cartoons that become naturally different. J.G's work does that.
What sorts of animations and characters are you working on now?
I'm deep into an independent animated film called "Fish Head" which is a warped retelling of the Grimm Fairy tale "A Fisherman and His Wife". Some very strange characters in this one. It takes place on old Ireland, with a sarcastic New Yorker as the magic fish. I'm also still doing work with my "Frog in a Suit" characters both in shorts and comic books. There is a cartoon idea that keeps pounding on my head, but I keep telling it that I'm not sure about doing another show. We will see who wins out.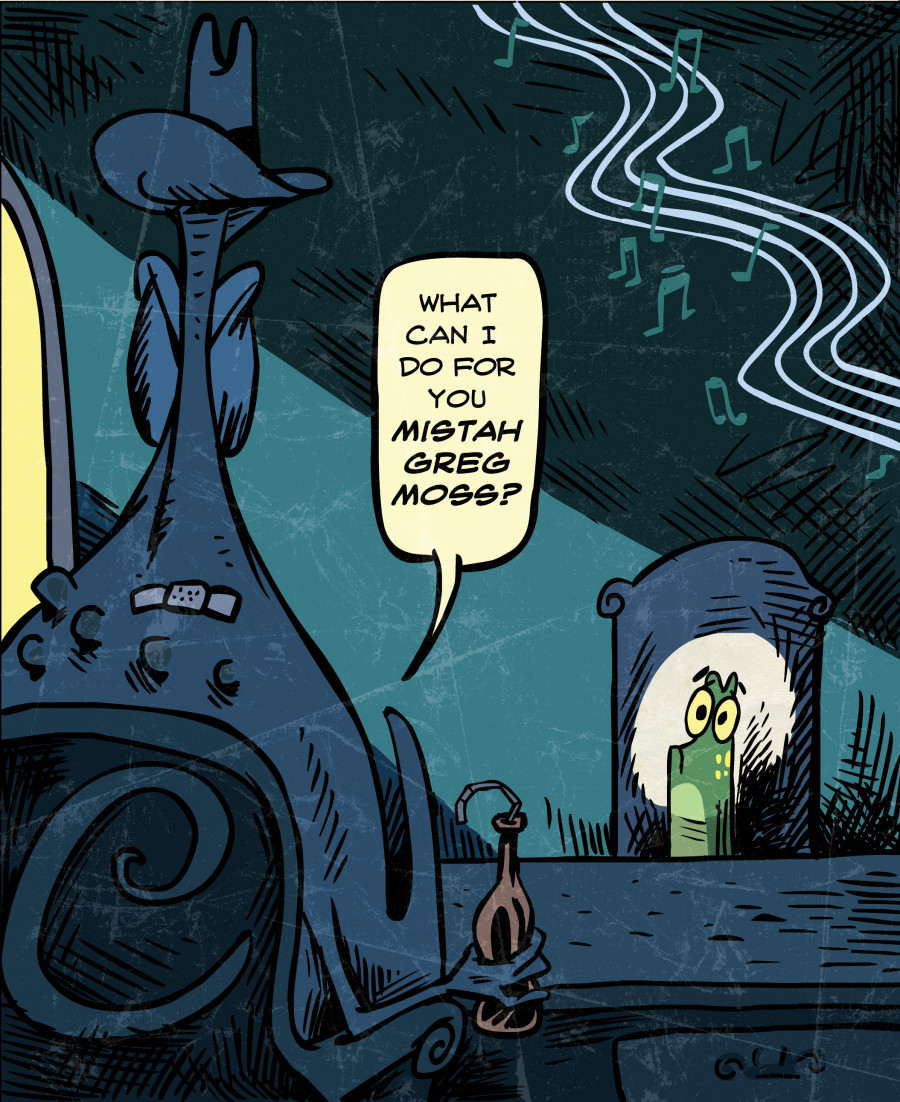 Frog in a Suit
Beyond television and cartoons, what other projects are you working on?
Well I have a fairly new baby son who will be one in March. That's more of a co-production. I've had the most fun outside of cartoons doing online master classes for all of the great new, up-and-coming talent out there (which there is a lot). I'm offering up some online lectures for those who don't have the time for the full on class as well.
You can check out more of Murray's comics, illustrations and animations on his website here.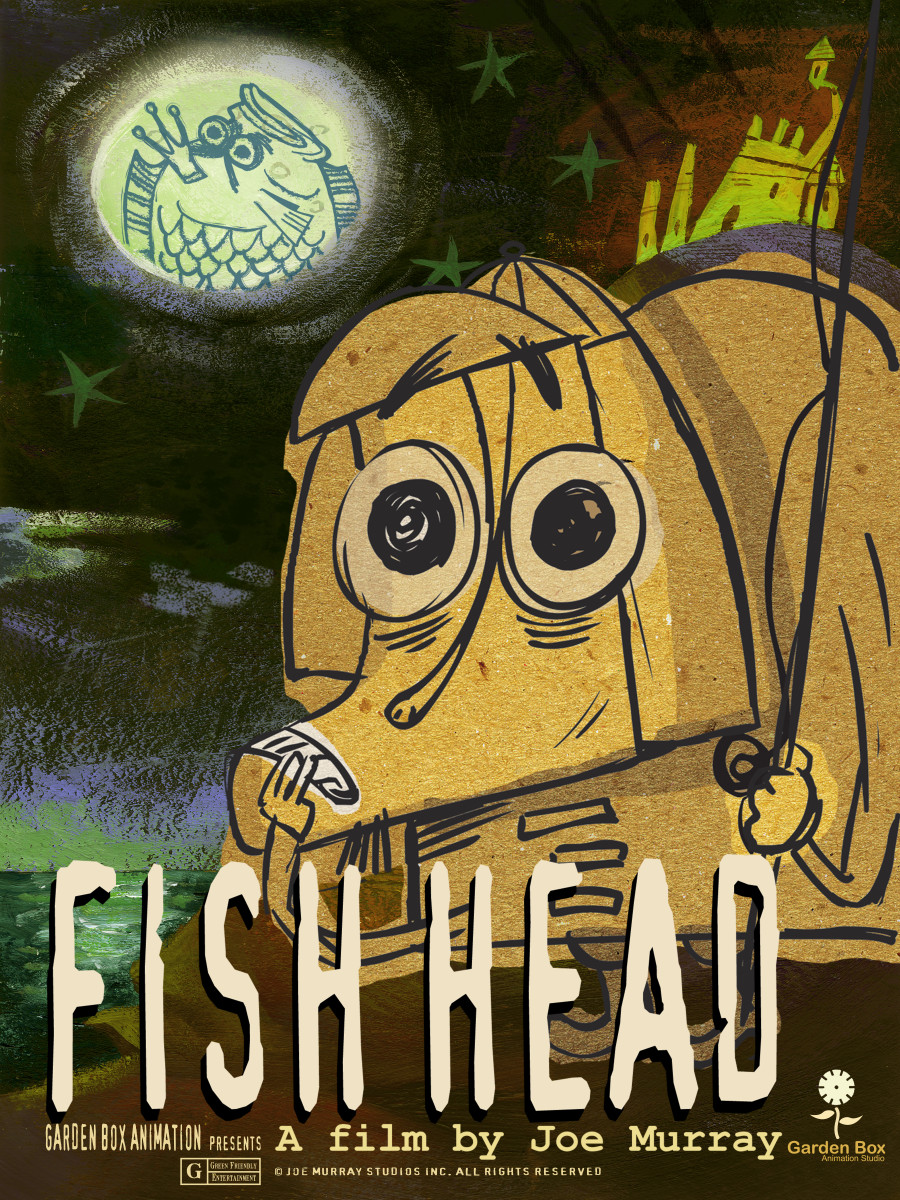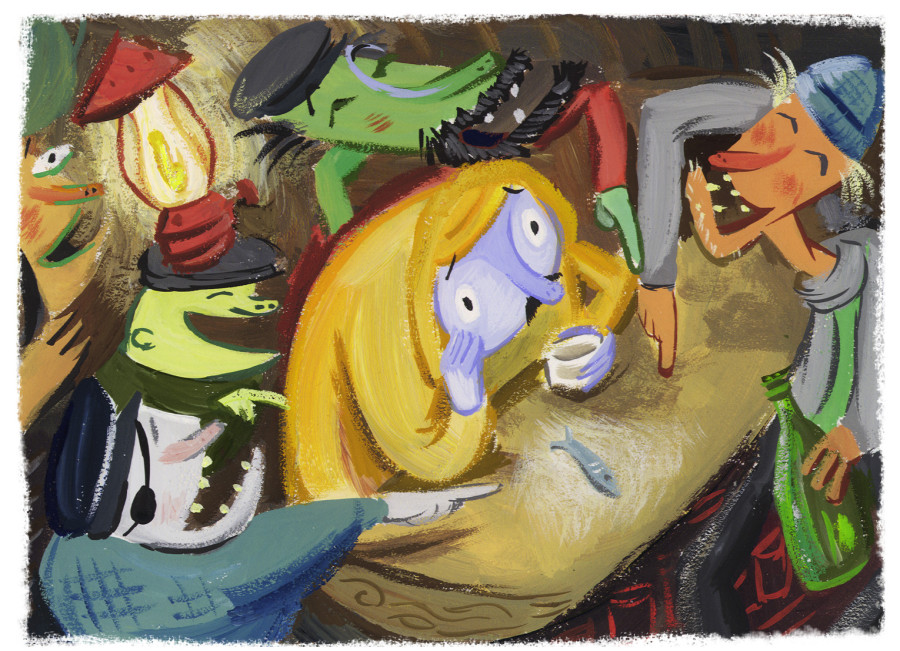 Fish Head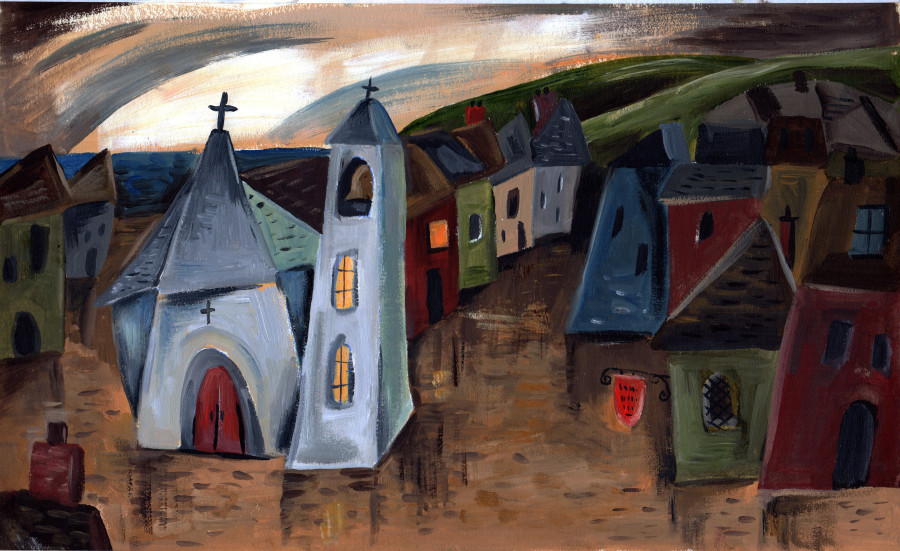 Fish Head