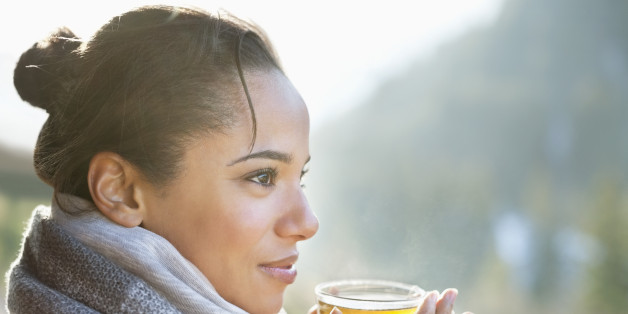 Where's the American dream? Hardly a day goes by that the media doesn't suggest a dwindling middle class in America with decreasing opportunity for social mobility.
Perhaps a more important question is, if this is true, where does this leave the Latino population? A recently released CUNY Graduate Center study examining household income of Latinos in New York City reveals details that speak to national trends.
"There are some differences, some quirks but generally what you find in New York City is a reflection of what you find around the nation," Graduate Center City University Professor Laird W. Bergad told VOXXI. "We have a project called Latino Data Project, where we basically crunch hard numbers released by the census bureau and other government agencies to find out what's really going on. The reason is a lot of the imagery created, particularly about Latinos, is anecdotal and some of the images are false."
Bergad points to telling data regarding the percentage of households and total household income from 1990 to 2010 pertaining to the middle class.
"Do you have people in the middle?" Bergad said. "Absolutely. What's the middle? The middle in New York City is not the middle in Peoria, Illinois, but you still have 37 percent of Latino families making between $40,000 and $100,000 a year controlling about 37 percent of [Latino population] income."
Bergad said the middle class is an amorphous and nuanced description that ranges from blue-collar workers with high school diploma equivalents to professionals with higher education.
Are opportunities dwindling for the middle class?
The notion is that the rich are getting richer, thus hurting middle class America. However, Bergad isn't certain that the upper class's continued affluence is tied to the downfall of the lower and middle classes. Furthermore, he said the study underlines the direct correlation between education and social mobility.
"There are two separate processes here," Bergad said. "I don't think the wealthy pay their fair share of taxes, but that's another issue as well. So the question comes back to, how do you create upper social mobility in a society? The answer is not rocket science. You're not getting rich or moving up because you're hitting the Lotto.
"You're going to school and getting an education. The data is definitive, the greater the educational attainment level you have, the more income you're making. So the key is going to college."
He added the good news is more Latinos are headed to college than ever before in America. This is particularly true with domestic-born Hispanics.
What's the real barrier to social mobility?
Sure the new study confirms what we already knew: that the rich are getting richer.
"But there are complexities and nuances that have to be examined when you look at income distribution," Bergad said. "That there's a hierarchy, social structure. There are wealthy families, households within every race, ethnic groups in the U.S. just as there are very poor households because poverty is a problem, especially childhood poverty."
Bergad said the real story behind the study is that Latino families are often stereotyped as immigrant, undocumented and impoverished. What the data shows is Latinos can't be pigeonholed into one social class.
"What I'm trying to do as an academic here is shed some light to those who are trying to understand with a little more sophistication within these communities there is a structure hierarchy, and we can't make generalizations. Poverty remains a serious, serious problem, but there are wealthy Dominicans, Cubans and Mexicans. It's not all a story of poverty."
Originally published on VOXXI as Education is key for middle class, and Latinos are going to college more than ever
BEFORE YOU GO
PHOTO GALLERY
Census: Latinos By The Numbers