"Game of Thrones" star Natalie Dormer is gearing up to play Capitol film director Cressida in the final two chapters of the "Hunger Games" series, which means she's prepped herself to fit the novel's description of the character: "a woman with a shaved head tattooed with green vines."
Dormer, 31, unveiled a partially shaved head on Saturday at the Screen Actors Guild Awards, where she and her "GoT" castmates were nominated for Outstanding Performance by an Ensemble in a Drama Series. The actress revealed to Entertainment Weekly on the SAG red carpet that she first sported the new 'do back in October but was "waiting for the right moment" to debut it publicly.
"Francis Lawrence, the director of 'Mockingjay,' and I discussed it and I took the job on the premise that I would possibly [have to] shave my whole head. I'm actually really pleased that we went halfway because I think it's more the Capitol … and that's where Cressida comes from," Dormer said. "She comes from the Capitol, so she's got a stylized thing going on and now she's turned rebel. I think it's right for the character."
"The Hunger Games: Mockingjay - Part 1" opens in theaters on Nov. 21. Dormer also starred as Anne Boleyn on Showtime's "The Tudors" and in the movies "W.E.," "Rush" and "The Counselor." Check out her "Hunger Games" hair below.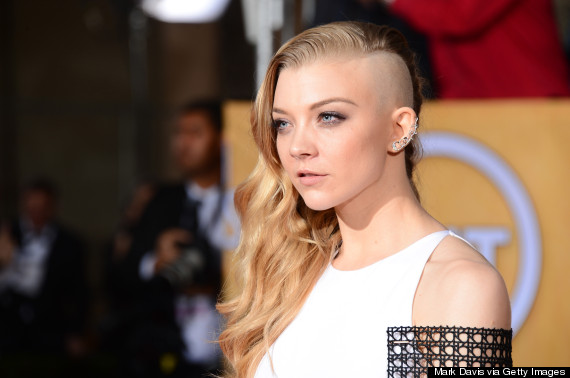 Dormer's tresses before the new look: BEFORE YOU GO
PHOTO GALLERY
81 Movies To Watch In 2014