So, this is what it looks like when you've found your best friend for life.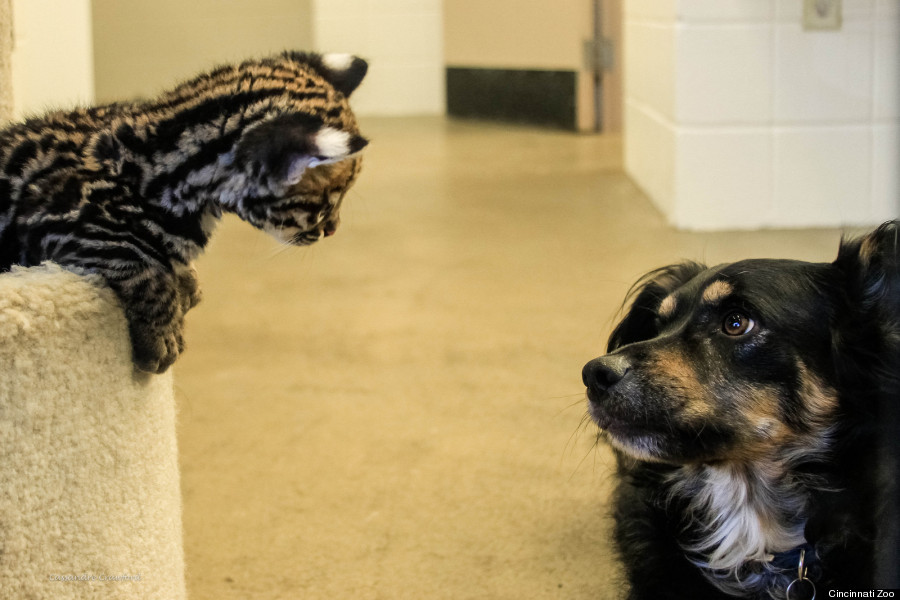 This is Santos, an 11-week-old ocelot kitten born at the Cincinnati Zoo. He absolutely loves playing with Blakely, a companion dog at the institution's nursery, and the pair spend time together almost every day, exercising indoors during Ohio's cold winter months.
Even though the little guy looks about the size of a normal house cat, a full-grown ocelot can weigh between 17 and 24 pounds. Santos has been living in the zoo's nursery since his birth in early November because his mother didn't produce enough milk to feed him.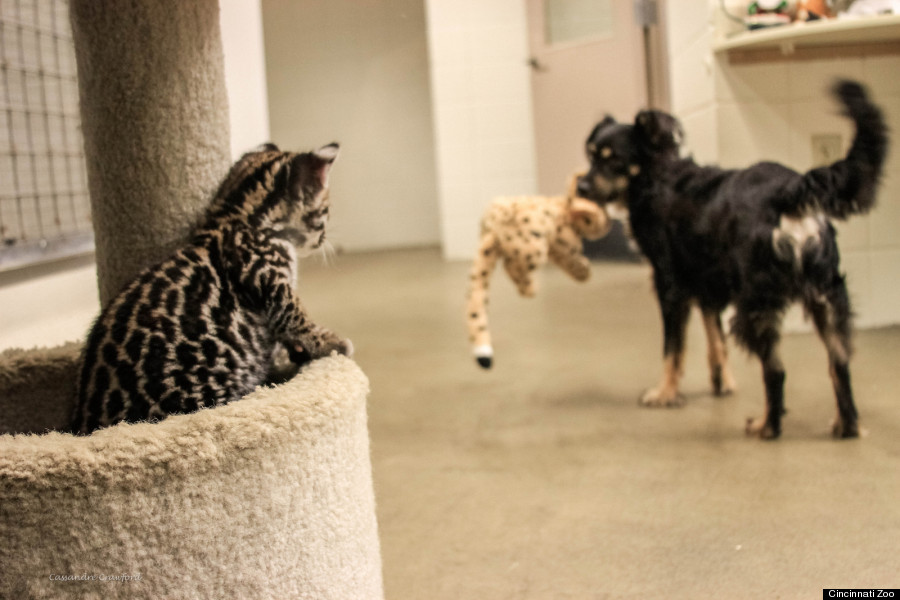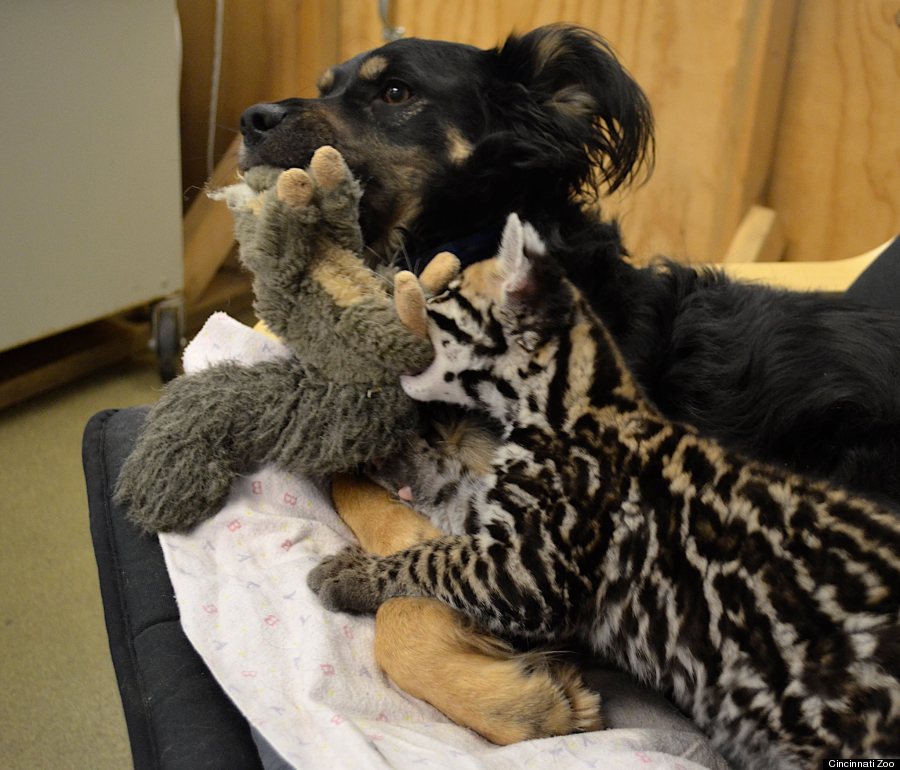 Santos is the newest member of the zoo's Cat Ambassador Program, which uses leash-trained predatory cats to help educate visitors about animal conservation through up-close encounters.
Check out a video of the pair below, and click here to read more about Santos.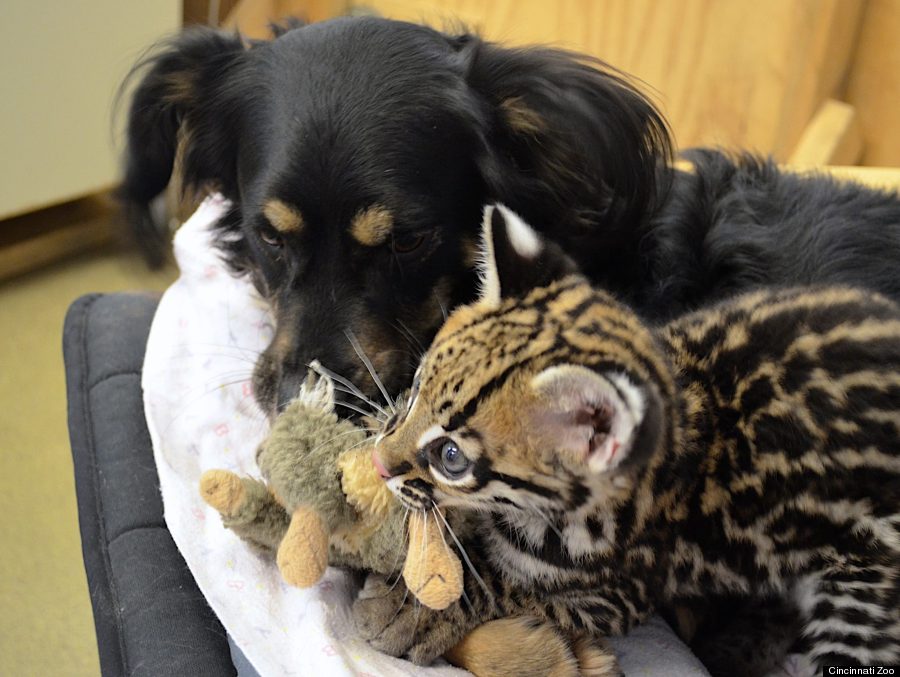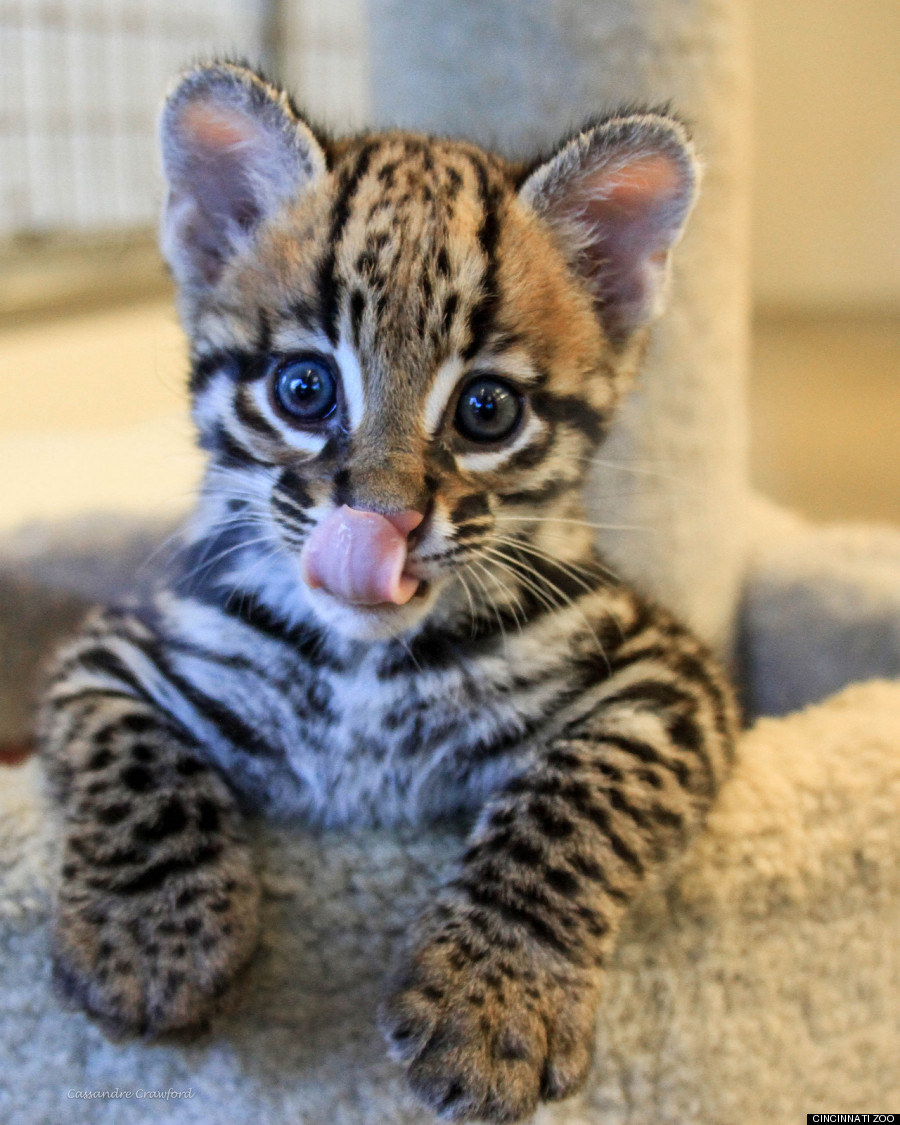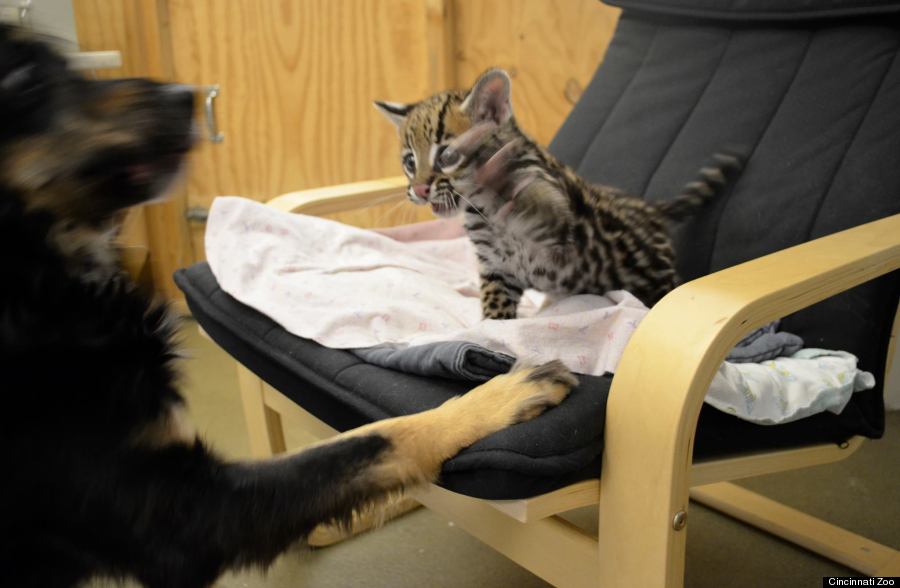 BEFORE YOU GO
PHOTO GALLERY
Best Animal Videos Of 2012