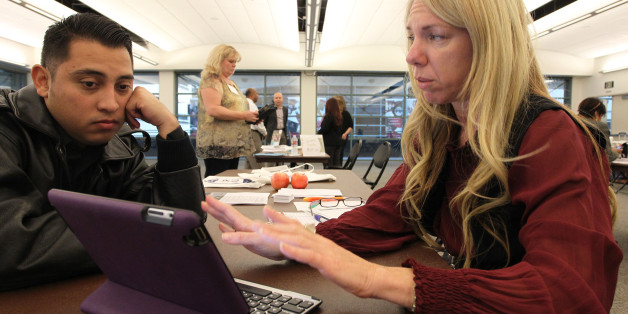 Website glitches aside, President Obama's new health-care law also is causing consternation among many Latinos over the possibility that signing up for the Affordable Care Act could get family members deported.
"It's a very real barrier," say Daniel Zingale, vice president of the California Endowment, a Los Angeles nonprofit that promotes the law among Latinos.
"Families are worried about being deported and divided by having any official interaction with the government," he says.
Read more on Christian Science Monitor
BEFORE YOU GO
PHOTO GALLERY
Latinos And Health Insurance