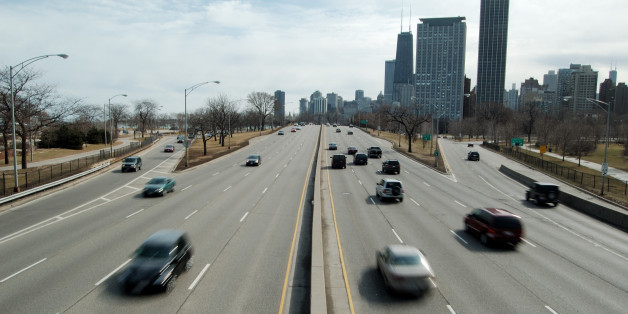 We'd have to admit "a hint of mint" isn't exactly the first thing that comes to mind when asked what Chicago's Lake Shore Drive smells like.
And yet, that's one of three "windswept" components of the scent of Bath & Body Works' new Lake Shore Drive-themed candle, which supposedly also smells like fresh water and shoreline woods.
New Lake Shore Drive candle smells like fresh water, woods, mint: http://t.co/4bmJJDhjxG pic.twitter.com/5PUAkfkGj9

— WGN TV News (@WGNNews) January 23, 2014
The candle, which caught the eye of Gapers Block on Wednesday, doesn't appear to be currently available for sale online, as its product page was coming up as a dead end on Thursday, but it may be available in person at some store locations.
The Lake Shore Drive candle isn't Bath and Body Works' only questionably-scented, Chicago-themed offering. The "Sweet Home Chicago" candle is said to smell like "a scrumptious blend of glazed popcorn, luscious cream and rich caramel," while the Michigan Avenue candle is scented with "fresh citrus, cypress and a hint of amber." The candles run $20 apiece.
What do you think some more accurate Chicago-scented candles would smell like?
BEFORE YOU GO
PHOTO GALLERY
13 Inspiring Photos Of Chicago