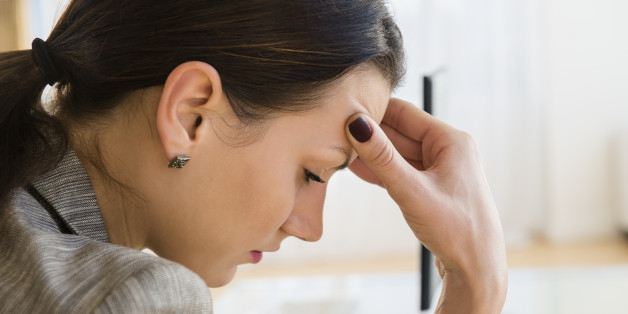 ''Stress is a killer -- it thwarts productivity," the actress Goldie Hawn told the BBC this week from Davos.
Hawn, who led a session on meditation at the World Economic Forum's annual meeting in Davos, was right on both counts: We're only just beginning to acknowledge the role of stress in the development of a number of negative health outcomes, as well as its negative impact on productivity and innovation in the workplace.
In the U.S. alone, more than eight in 10 employed Americans report being stressed at work, and more than half of employees report being less productive at work because of stress. Job stress is estimated to cost the U.S. more than $300 billion each year in absenteeism, insurance costs, and decreased productivity, according to the American Psychological Association.
This week, leaders at Davos are tackling stress and other health issues at 25 panels on wellness, including discussions on technology and the brain, meditation and happiness, do-it-yourself health care and mental health. These themes will play a greater role in the conversation at Davos than ever before, with at least 50 percent more wellness-related panels than in 2008.
"The time is right to elevate the conversation on health," Robert Greenhill, managing director and chief business officer at the Forum, said in a press release. "For the past few years, the critical state of the financial system absorbed much of Davos participants' attention. This year, there is a sense that the global economy is out of intensive care and embarking on rehabilitation. As we ask how metaphorically to improve the economy's health, literally improving the population's health is a good place to start."
The Organization for Economic Cooperation and Development (OECD) has been particularly focused on elevating the discussions around stress and mental health issues in the workplace.
"This is something that can be addressed and treated," OECD Secretary-General Angel Gurria told the BBC, noting however that stress-related issues are "not yet embedded in the awareness of managers."
Meditation is one remedy to both chronic and acute stress discussed by leaders at Davos. Using technology to train the brain and boost mindfulness is another. Although technology may be a factor contributing to workplace stress, according to Richard Davidson, professor of psychology and psychiatry at the University Of Wisconsin-Madison, we can also harness the power of technology to boost well-being and happiness.
"We need to use technology to help us, even when it seems inconsistent with these traditions," Davidson told HuffPost Live.