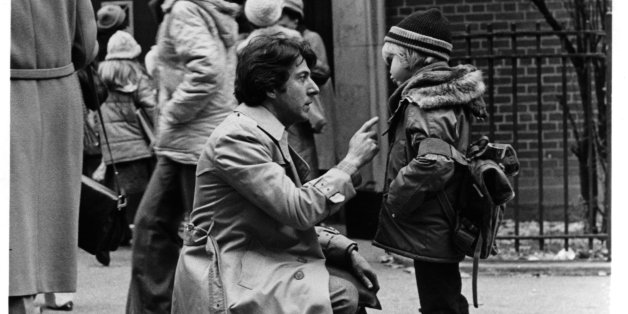 We're wondering if most midlife crisis-ers are too busy cruising around in their lush new sports cars with their much younger significant others to realize they've hit the proverbial fork in the road. But not everyone welcomes the crisis as a license to behave badly. If you're more the introspective type and find yourself pondering the questions of life -- "Is this all there is?" "Why am I doing this?"-- you might find some solace knowing others have made it through this difficult time. At least on the silver screen.
Hollywood has been catering to older moviegoers more and more in recent years and there's no shortage of movies about midlifers and their meltdowns. We asked our Facebook fans which midlife crisis movies they love most. Here are our top picks to help you cope:
1) "Enough Said," suggested Debby Nimowitz Laznik. You single guys and gals won't want to miss this critically acclaimed flick, starring our favorite funny girl, Julia Louis Dreyfus, and the late James Gandolfini in one of his last screen roles. Louis Dreyfus plays a nearly-empty nester who's back on the market and learning the challenges of dating later in life. Time Out critic Cath Clarke said "Enough Said is Nicole Holofcener's best yet - it's what we wanted from the new Bridget Jones book, a smart comedy about dating in your 50s."
2) "The Big Chill," said Aprill Bell Jones. The hit 1980s film stars Kevin Kline and Glenn Close as a not-so-happily married couple that's forced to put on a show of unity as they host some college buddies for a friend's funeral. With each mid-lifer going through their own crisis of love, loss, and desire, you're sure to relate to one of the characters as they listen to some groovy tunes and smoke doobies.
3) "It's Complicated," said Jane Elizabeth Anderson Barlow.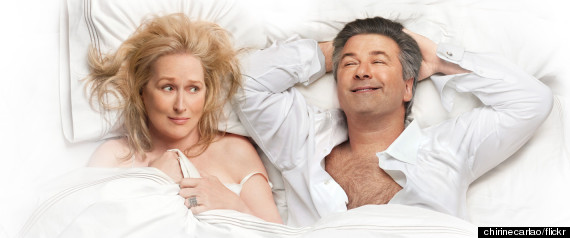 If you haven't seen it already, we have two words to convince you: Meryl Streep. Streep plays a divorcee who becomes the other woman...in a relationship with her ex-husband, played by Alec Baldwin. So if you find yourself pining away for an old flame, you might want to watch this first. We're staying mum on the issue.
4)"City Slickers," said Larry McMonagle.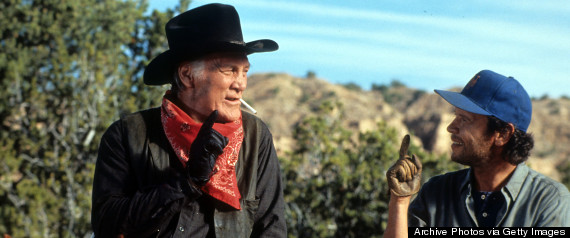 In the midst of a midlife crisis, Billy Crystal and his two friends head out west to find the answers to some of midlife's questions and end up in the middle of an epiphanous cattle drive. "City Slickers blends sight gags, one-liners, and sincerity, with both humor and drama arising from the characters and their situations," said critic Don Kaye. Sounds perfect for a boys night.
5) "The Bridges of Madison County," said Louise Butler.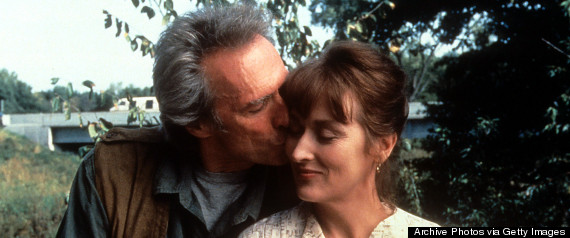 If your crisis has you longing for renewed passion in your life, look no further. Her portrayal of a middle-aged Iowa housewife who gives in to temptation garnered Meryl Streep an Academy Award nomination and some steamy scenes with Clint Eastwood. And who can forget this line-- "Should we just f*** on the linoleum one last time?" Enough said.
6) "Last Vegas," said Michelle Ethridge. Dubbed by some as a "geriatric" edition of "The Hangover," the film stars Michael Douglas as the ultimate aging bachelor who is finally settling down with...you guessed it-- a much younger woman. Douglas and his childhood friends, Morgan Freeman, Robert De Niro, and Kevin Kline head to Sin City to give him the bachelor party of a lifetime. "The comedy remains a presence throughout, but "Last Vegas" has a serious purpose, and the resolution of the men's journey of realization is anything but corny," said critic Mick LaSalle of the San Francisco Chronicle.
7) "Kramer vs. Kramer," said Sylvia Maltzman.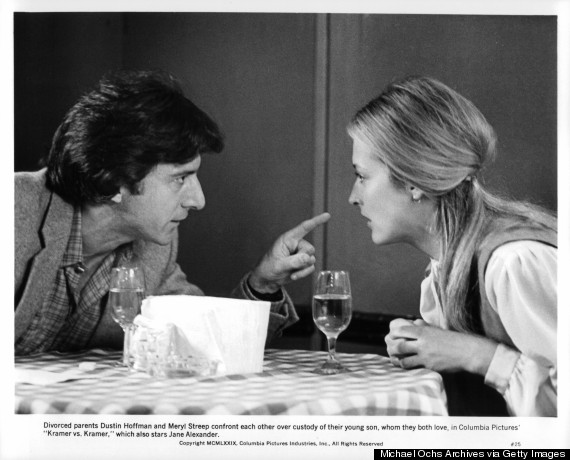 While the Academy Award-winning film may be remembered as a sweet father-son story, it's just as much about midlife and its sometimes unpleasant surprises. Meryl Streep plays a middle-aged woman who leaves her workaholic husband and young son to pursue her own dreams. The father, played by Dustin Hoffman, is forced to mature from a less-than-perfect father to a model parent. This one's a tearjerker.
8) "American Beauty"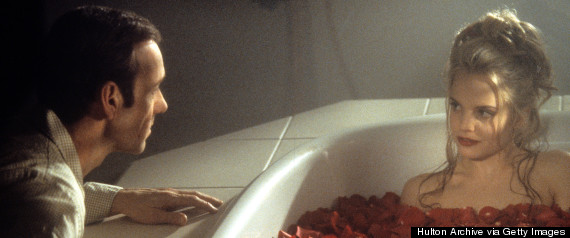 "It's all downhill from here," Kevin Spacey ominously narrates at the start of the movie. This is one of our favorites here at Post 50. An unhappy marriage, job dissatisfaction, and yes, a newly fit father fantasizing about his daughter's teenage friend all make this the ultimate midlife crisis film. With all the elements of a midlife crisis, it captures the "dark side of an American family" as critic Mark Deming put it.
Do you have any other favorites? Make sure to let us known in the comments section below.
BEFORE YOU GO
PHOTO GALLERY
Top 10 Signs Of A Midlife Crisis