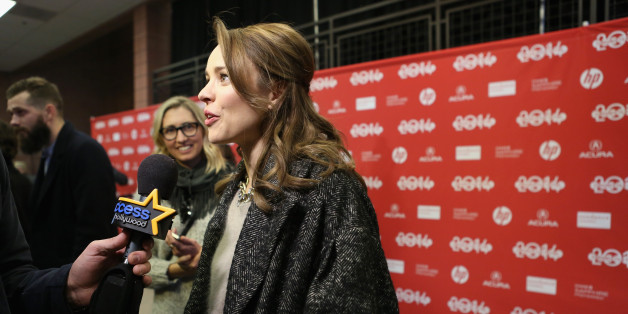 Rachel McAdams was at the Sundance Film Festival this year to support "A Most Wanted Man," Anton Corbijn's slow-burn espionage thriller with Philip Seymour Hoffman and Robin Wright in starring roles. But why talk about that film when the "Mean Girls" anniversary is happening soon? Chelsea Briggs from HollyWire TV spoke to McAdams on the red carpet at Sundance and was able to ask Regina George to reveal her favorite quote from the 2004 teen classic.
"I guess, I like the toaster strudel part. I thought that was pretty funny," McAdams said during the interaction with Briggs, a reference to Gretchen Wieners' father, the inventor of toaster strudel. The star also singled out "Is butter a carb?" as another classic. No mention of that disgusting vest, however, so McAdams can't sit with us, but we'll do an awesome shooter in her honor anyway.
Soak up the awesomeness of Briggs trying to make fetch happen (seriously) in the video below.
[via BuzzFeed]
BEFORE YOU GO
PHOTO GALLERY
Celebrity News & Photos