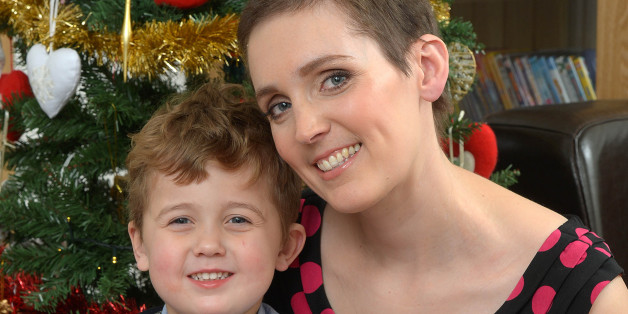 Rowena Darby may only have a short time left to live, but that hasn't stopped her from creating a lifetime of cards and letters for her son to read as he grows up.
The 33-year-old mother from Bolton, Greater Manchester in England, was first diagnosed with bowel cancer in 2011. By August of 2012, however, Darby learned the cancer had spread to her lungs, liver and pelvis, and doctors told her she might not make it to Christmas. At the time, Darby's son, Freddie, was only 2 years old.
"We were devastated especially that the timescale was so small," Darby told The Huffington Post via email. "Freddie was only just 2 at this point and I was so upset that he wouldn't have any real memories of me."
Mostly, Darby said, she was upset that her son would grow up without ever really knowing his mom.
"I've never really been a 'why me' sort of person so didn't dwell on this - I was more disappointed and sad at missing out on so much of life," Darby said. "I sort of felt that my life was only just starting as all I'd ever wanted to be was a Mum and this has taken that away from me."
After the initial shock wore off, Darby said she realized there was still a lot she could do to ensure her son had something to remember her by -- even as he grew up without her. While in the hospital for chemotherapy, Darby began creating cards and letters for each of Freddie's birthdays and the major milestones he will one day experience. There are cards for holidays, graduations and even his wedding.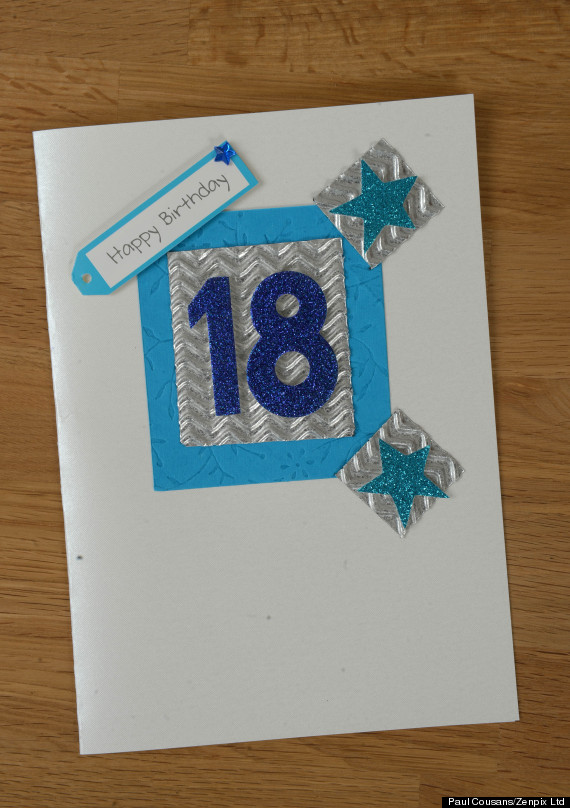 "Partly it's a selfish thing, I don't want to be forgotten and I want Freddie to know me," Darby explained. "It's mainly for Freddie though [because] my Mum has been so important to me I can't imagine growing up without her and I just couldn't let Freddie grow up without knowing his Mum. I think knowing your parents can be so important in understanding where you come from."
Each card has a simple message in it, so Freddie will always know how much he is loved.
"I also want to be there at all those important times in his life to support him even if I can't be there in person," Darby said. "I want him to feel like he can talk to me at any time whether I'm there or not. "
Darby's story began receiving attention across the Internet after a local newspaper wrote a feature about the project. Although Darby, who raises money and awareness for alternative cancer treatments, admitted she hasn't read most of the coverage, she said she's glad her story is getting attention, if only to serve as an inspiration for others struggling with terminal illnesses.
"I do feel a slight responsibility to show people that there is life after a terminal diagnosis," Darby said. "Everyone needs to realize how lucky we all are to have any length of life and we all need to make the most of it. I also want Freddie to be able to look back on me dealing with this in a positive way and I hope this will inspire him to make the most out of his life."