Matthew Rhys and Keri Russell lead a mysterious life on FX's "The Americans." As two undercover KGB spies posing as married American travel agents, Rhys and Russell are no strangers to manipulative sex, violence and amazing wigs.
In the new issue of GQ, on stands Jan. 28, the stars discuss their characters, but stay away from their off-screen relationship, the latter of which has been in the tabloids recently. Rhys said that in real life, Russell will take the occasional beating out on him. "The smack usually comes the second before they say 'Action,'" Rhys told GQ. "Basically, I am starting every scene with a slightly shocked look on my face and a red handprint on my cheek."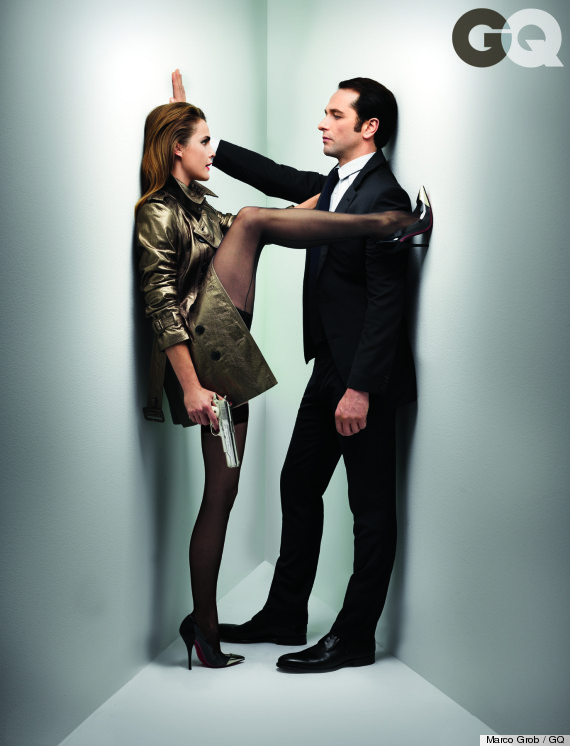 Russell also opened up about being Elizabeth Jennings. "I love that she's a mom who doesn't always get it right," Russell said. "She's making a bologna sandwich for her kids one minute and then blowing a guy in a hotel for intel the next."
In the Season 1 finale, the Jennings' 14-year-old daughter Paige (Holly Taylor) started to suspect something was up with her mysterious parents. Back in May, executive producer Joe Weisberg told TVLine, "For everyone, at some point in their adolescence, you start to suspect that your parents aren't exactly who you thought they were." Thanks to FX, the Season 2 promos make sure we have no idea what's coming.
Head over to GQ for more steamy photos of Matthew Rhys and Keri Russell.
"The Americans" Season 2 debuts on Wednesday, Feb. 26, 10 p.m. EST on FX.
BEFORE YOU GO
PHOTO GALLERY
The Americans